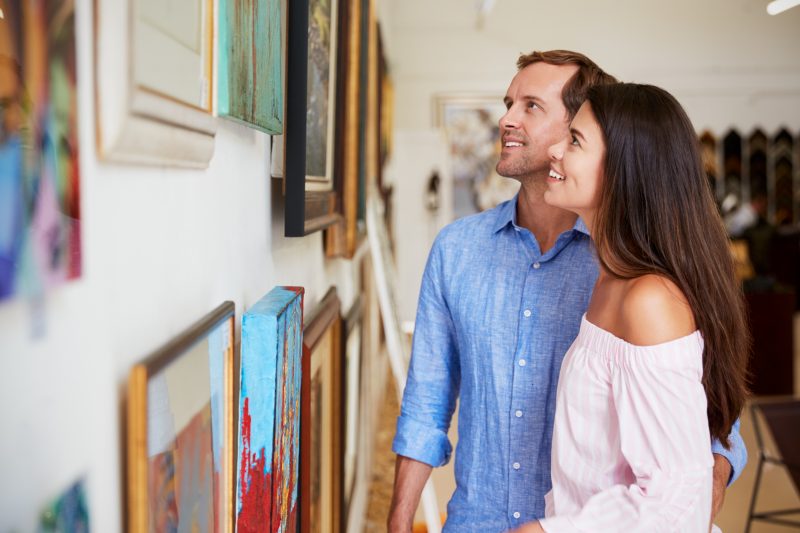 Martha's Vineyard is rich in heritage and history — art is everywhere, it's in the architecture and the many galleries that line the streets.  The galleries on Martha's Vineyard have an eclectic mix of local and internationally known artists – some are contemporary, others more classical, traditional or impressionist and many inspired by the beautiful surroundings of this quaint and magical island.
We have found you can find some of the best art galleries around on Martha's Vineyard.  We selected the galleries below based on reviews, unique features, art on display and our own personal experiences.  If you are looking to broaden your Martha's Vineyard experience and even take home a little piece of New England with you — the 11 galleries below are not to be missed!
11 Must See Art Galleries on Martha's Vineyard:
The Gallery, which was located at 54 Main Street, Vineyard Haven, Martha's Vineyard, closed in late 2020 due to COVID concerns. The gallery is currently online only, with plans to open a storefront in MV again in 2022.  The online gallery currently carries the artwork of most of our regular Vineyard Arts Gallery artists.
Gallery phone: 508-693-0042
The North Water Gallery is one of three locations in the Granary Gallery Family.
North Water Gallery in the heart of Edgartown on the Island of Martha's Vineyard, offers a captivating display of contemporary and traditional artwork, fine art paintings, sculpture, and creations in glass, many with maritime Island themes.
"North Water Gallery is one of those galleries that makes you smile from the moment you step through the door. The collection of artists is unique and so special and the owner and staff are knowledgeable and helpful!" – Facebook Review 
The Granary Gallery is one of three locations in the Granary Gallery Family. The Granary Gallery, located in the iconic red barn, is the oldest and largest art gallery on Martha's Vineyard. It is a fun adventure for the entire family and an essential destination for the serious art lover. The Granary features an indoor gallery and an art-filled courtyard gallery. Our West Tisbury location is a magnificent setting to enjoy exquisite fine art paintings, drawings of landscapes, still-life compositions, and photo-realism by well-known national, regional and local artists – alongside the work of exciting emerging artists.
"Blown away with the quality and level of art in this lovely gallery. Owner's were very accessible and passionate about their business. Museum level original works by artists such as Roy Lichtenstein, Andrew Wyeth, Thomas Hart Benton, Ralph Eugene Cahoon Kr. and Wolf Kahn were on exhibit on our walk-through as well as amazing works by Heather Neill and other artists and sculptors. The gallery is also curated with interesting antiques and decorative objects. Not to be missed, a must-do." – Google Review 
The Field Gallery is one of three locations in the Granary Gallery Family. The Field Gallery on the island of Martha's Vineyard offers a comfortable, supportive, ever-changing exhibition environment, featuring contemporary art by both emerging and established artists. Founded in 1970, the gallery hosts three spaces with rotating exhibits of paintings, sculpture, photography, jewelry, and more. Outside, the large field is home to the whimsical sculptures of Field Gallery founder Tom Maley and many others.
"Beautiful modern art for sale. Very friendly and welcoming of art lovers of all ages. A number of outdoor sculptures on display as well as lots of paintings and other media." – Google Review 
The Eisenhauer Gallery now boasts Martha's Vineyard's most premier contemporary art collection, and earned Best of the Vineyard in 2015. The Eisenhauer Gallery is known for its eclectic paintings and playful but elegant showroom. Over 40 artists from places as far away as New Zealand and as local as Chilmark, MA showcase work that stimulates the soul. These artists offer talent that is certainly outside the box.
"If art is important in your life, like it is for (me) and some people, then this gallery owned by Elizabeth and Paul is certainly worth a visit. They feature more that 60 national and international artists. Amy, (a.k.a.) wonderwoman is sorting out selections and connecting a lot between artist and clients. Great inspiration." – Google Review 
Celebrating its 44th season, The Christina Gallery is open year-round and located at 5 Winter Street in the heart of the historic village of Edgartown on the island of Martha's Vineyard. This beautiful and spacious gallery encompassing two floors has an emphasis on traditional art, including Impressionism and Expressionism by contemporary artists, marine and landscape paintings by living masters and modern Sailors' Valentines by award-winning artist Sandi Blanda. One of the gallery's best-kept secrets is its fine collection of antique maps from the mid-1500s and nautical charts from the mid-1800s. These authentic antique works form the centerpiece of a truly distinctive display.
"The best gallery on the island! Christina is very knowledgeable about her artists and about MV. The works in this gallery best epitomize the Vineyard for me!" – Google Review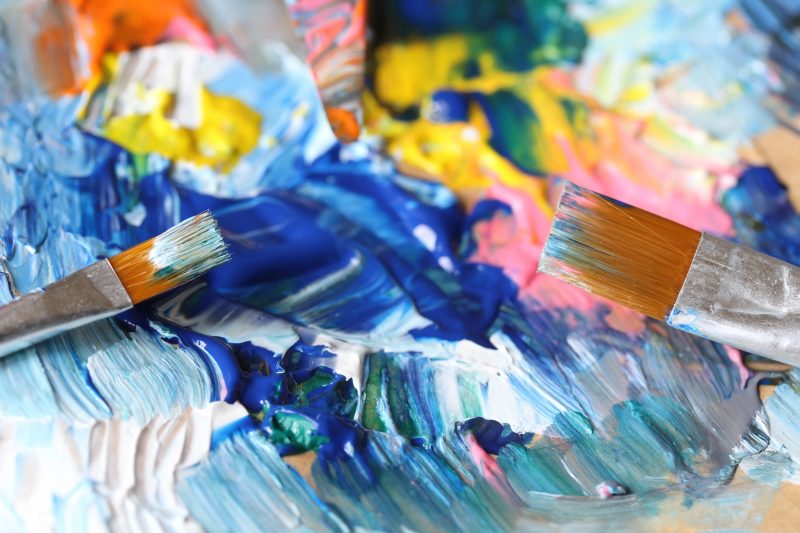 The Old Sculpin Gallery is also the home of the Martha's Vineyard Art Association. The mission of the MVAA is to preserve and enhance the cultural life of the Vineyard community by providing quality art education, annual scholarship awards, exhibition opportunities for artists in the historic Old Sculpin Gallery, and curating a permanent collection of island art.
"This historic building once housed the boat building shop of Manuel Swartz ("the old sculpin"). It is located on Edgartown's waterfront, just steps away from the Chappaquiddick ferry and Edgartown's Memorial Wharf. It now houses the Martha's Vineyard Art Association's Old Sculpin Gallery with an ever changing display of wonderful art. The display is appropriate for all ages." – TripAdvisor Review 
Island Art, located on the beautiful island of Martha's Vineyard just off Cape Cod, is a small family-owned art gallery and custom framing shop. Come explore the wide variety of works carried focusing on the Island and created by Vineyard-based local artists!
"The proprietors are wonderful friendly people. Their work is done with loving care. Will work with you until you are fully satisfied." – Google Review 
This website features images of Martha's Vineyard and from Michael's road trips around the country. All images are available on paper, metal, acrylic, wood, or beautiful Canvas Giclee. Frames are offered for each print style.
"I admire Michael Blanchard for his humble demeanor. He has found his niche, and has persevered. His creative eye, coupled with his words of wisdom, inspirational.  I purchased some nice photographs at his gallery this weekend. Was honored we finally met." – Google Review 
Discover Martha's Vineyard's new contemporary art gallery, Winter Street Gallery.
"A unique sort of gallery made its debut in Edgartown last month, and it's already created a good deal of buzz on the Island. The pop-up Winter Street Gallery is dedicated to showcasing contemporary art — both by internationally recognized artists (some deceased) and rising stars of the art world." – MV Times
At Knowhere Art Gallery, offers others an avenue to explore the world through art as a means to find themselves and their path. While the gallery will serve as a venue for individuals to purchase art, they also want to share something even more compelling and, ultimately, greater. They want to cultivate a following.
"The new Martha's Vineyard art gallery, opening this weekend is more than just a space to exhibit paintings. The Knowhere Gallery was conceived by co-owners Valerie Francis and Ralph H. Groce III as a space for more than just viewing, also as an arena where guests are educated and ideas are exchanged." – MV Times (2019)