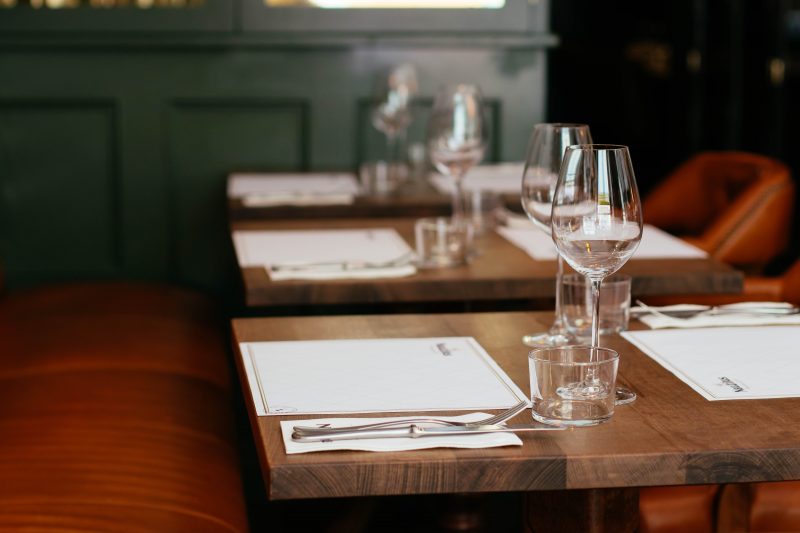 After a long day roasting on a Provincetown beach and a rigorous round of shopping on Commercial Street, your family is going to be famished. Provincetown has so many restaurants, it can be difficult sometimes to decide where to eat. That's where we come in!
We want to help hungry travelers by sharing our favorite restaurants in Provincetown to visit this season. The service, the menu, and the reviews from previous customers put these restaurants over-the-top and onto our list. Congrats to our 2021 award winners!
Top Restaurants in Provincetown for 2021

Mistralino is an authentic Italian-American restaurant located in the heart of Provincetown, owned and operated by Dominick Marangi and Matt Tumminello. Whether you are one of their amazing regulars or a first-time visitor to Ptown, they'd love to welcome you to dinner. Their menu consists of classics such as Chicken Parmagiana and Veal Piccata, as well as new specials every night.
This stand out in Provincetown's culinary landscape offers a unique dining experience, especially geared toward people who like to enjoy upscale, casual dining with friends. Victor's offers a delicious "small plates" dinner menu of New American cuisine, sized for tasting and sharing with friends and family. Victor's dishes are served individually at their hottest, freshest, in an open, airy, light atmosphere. Their cottage-style restaurant, with its cathedral ceiling, central stone fireplace, and hand-crafted tables gives diners a comfortable, yet elegant place to enjoy these delicacies. To delight of guests, excellent food is always paired with warm, gracious service.
"It feels like you're floating inside this seafooder that juts out over Provincetown Bay, itself the best decor there is – whether you come for the excellent brunch on a sunny Sunday morning, or arrive during a storm, when you'll see the waves swarm around the room – adding a bit of excitement to the reliable, well-balanced Italian and American style dishes and always pleasant service." – Zagat Review
Nestled in the quiet, residential neighborhood of Provincetown's west end, Relish is a convenient stop on the way to the beach. A selection of breakfast sandwiches, coffee cakes, muffins and scones for the early birds. Delicious, perfect sandwiches, cheeses, sweets and cookies for an oceanside picnic. Coffee, iced tea, water and soft drinks – of course.
This intimate, unassuming venue, located in the downstairs of an 18th Century Victorian Building serves nothing short of superb original food presented to you by a marvelous staff. Chef and owners Omar Neil and Marianella Neil curates for you a "Mediterranean- American fusion" menu. They alongside the original Front Street matriarchs, chef Donna Aliperti, pastry chef Kathleen Cotter, via cooking and wine excursions to Italy and southern France continue to reinvent their dishes in a constantly changing menu, creating a romantic atmosphere.
Amazing waterfront outdoor deck dinning with a 180 degree view of Provincetown Harbor. Fresh seafood, American continental, weekly specials, and late night bar available.
JD's offers Tasty Wood-Oven Pizzas, Award Winning Saki Sushi, Burgers, Seafood Pastas, Lobster Rolls, and other fresh New England Seafood. The Oyster Bar offers a wide selection of local shellfish, with a happy hour featuring specially selected oysters and wine combinations. Look for vegetarian and gluten free menu items and Gluten Free Pizza.
Located at The Crowne Pointe Historic Inn & Spa, The Pointe Restaurant serves modern American cuisine and is known to be one of the top Provincetown Restaurants. The Pointe Restaurant works with a vast network of local purveyors to provide fresh ingredients that inspire the executive chef to create alluring dishes that change daily. From line-caught seafood and naturally raised meat to the organic produce. Enjoy Provincetown lobster fresh from their tank or choose from the many items on the more casual dining selections, great for sharing.
The Canteen is a casual New England eatery that uses high-quality ingredients to create Cape Cod favorites from scratch. Their menu and style of service is rooted in the tradition of classic seafood shacks, but influenced by modern American cuisine.
Their hot and cold lobster rolls start with whole, local lobsters shucked by hand every day. They make french fries from scratch using potatoes from Maine. And their raw bar features local shellfish, often including oysters from Provincetown. Cape Cod beer flows alongside other New England brews, and their wine list features vintages grown in the United States and 3,000 miles away in France.
Housed in a 200 year-old building, their communal dining room opens onto the bustle of downtown Provincetown while their backyard seating area opens out onto Cape Cod Bay.
Just steps off Commercial Street in the heart of Provincetown, historic Pepe's Wharf offers two floors of romantic, historic premiere dining on Cape Cod Bay. Offering indoor and outdoor dining, enjoy sun drenched beachfront dining while the tide rises under the dining room, making you feel like you're dining on an elegant cruise ship.
Pepe's is a historic old wharf. You'll feel like you're dining with a whaling Captain in a modernized home. On cooler evenings, join us in front of the fireplace with cozy seating and cocktails.
When the sun is high in the sky, join us on the top floor deck with 180 degree views of stunning Provincetown Harbor, Truro, and Wellfleet across Cape Cod Bay. You'll see three lighthouses while dining or enjoying cocktails from Pepe's Wharf.
Enjoy a cocktail as the fishing boats bring in their day's catch and the ferry's shuttle passengers to and from Boston.
At Pepe's, you're in one of the best locations in Provincetown – you're in the heart of the action, and yet, you're transported through time to Old Cape Cod.
Yolqueria offers you a fantastic brunch with favorites like Mexican folded eggs with carnitas, juicy and crispy fried chicken atop french toast or healthy protein bowl. They also serve tacos for take out with homemade corn tortillas and grilled street corn.
Their commitment to you includes locally-sourcing our products from the Cape or New England. They are proud to make nearly everything fresh, in-house, including coffee cake, a well-loved hollandaise sauce, and pork carnitas based on Chef Brandon's grandmother's recipe.
Provincetown Brewing Co. (PBC) taproom is located in the heart of Provincetown, MA. Founded on the progressive ideals that make Provincetown great, PBC is passionate about brewing quality craft beer and evoking a sense of community by reclaiming shared, revolutionary, American values, anchored on the iconic geography of Provincetown.
Local 186 is inspired by the burger and all it can be. Local chefs Eric Jansen and Guillermo Yingling, with a combined 40 years of cooking experience on the Outer Cape, have joined forces to bring you Local 186.
At Local 186, you'll find locally sourced meats, seafood, cheeses, house-made condiments, and inventive twists on classic sides, paired with a selection of eclectic beers, cocktails and a carefully curated wine list. Positioned on Commercial Street, where you will find both indoor and outdoor seating, Local 186 is officially welcoming all lovers of food and drink.