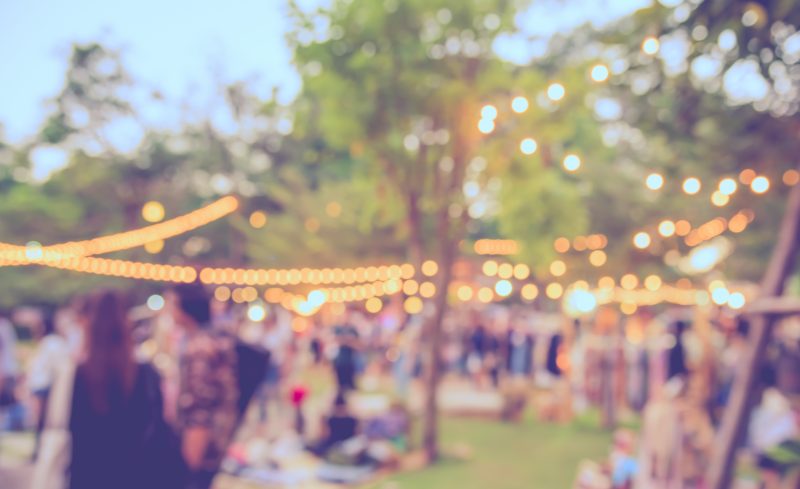 The "shoulder season" for Cape Cod and the surrounding islands of Nantucket and Martha's Vineyard is a great time to visit for some amazing festivals and events. Most of these events have been happening for many years and are rich in tradition. The weather is cooler, there are less crowds and the prices have dropped, however the fun has not stopped! There are all types of fall festivals, oyster contests, beer and wine festivals, music — the Cape & Islands deliver an experience unlike any other, always with a New England twist!
After going through all the events happening on the Cape and Islands this "shoulder season" — the 11 festivals and events below are some of our favorites! They each have a different New England experience and are unique to the Cape, Martha's Vineyard and Nantucket alike. All are worth the trip!
11 Must Experience "Shoulder Season" Festivals & Events:
Join Shuck! on Saturday, October 16th for their biggest event of the year! Cape Cod Beer has partnered up with their friends at Big Rock Oyster & Cape Cod Oyster Co. to bring you oysters, shrimp & little necks from SEVEN local oyster farms. Their friends from B.A.R.S (Barnstable Association for Recreational Shellfishing) will have chowder for sale all day long & JP's Twisted BBQ will be serving a limited menu!
There will be live music all day with the headlining performance at 2pm from Johnny Hoy & The Bluefish!
Admission to this event is $10 and a portion of ticket sales will be donated to the Barnstable Clean Water Coalition. Admission to this event includes entry to the event, live music, cash bar & raw bars.
In December 1620, the departure of the Mayflower defined Provincetown. With the town's spirit free to create a 400-year tradition of independent thinking — or 'flaunting' as the Puritans called it — Ptown produced some of the most challenging artists of the 20th century. Join us in September as we explore the provocations of Tennessee Williams and other wayward writers, as well as the forces that would quiet them.
The flagship food, wine and drink festival of Martha's Vineyard, the MVF&W Festival stays rooted in the Island's rich tradition of farming and fishing, inviting you to meet local culinary talent, and the farmers, fishermen, oyster producers, and artisans they work with—adding guest chefs and vintners from around the world for a unique to the island celebration.
Love Live Local's Love Local Fests are events where people gather and to show their support for the local business community. They occur the last Sunday in July and September and the first weekend in December. Each event is free and open to the public and features the work of 75-120 Cape Cod makers, artisans, artists, farmers and local businesses, along with local entertainment and opportunities to connect with the community.
On Saturday, October 9, 2021, SPAT will host the third Art & Oyster Crawl to celebrate two of Wellfleet's treasures: outstanding art galleries and delicious shellfish.
Wellfleet Oyster Week events include a DISCO Night, Shuck & Run 5K, Wellfleet S.P.A.T Art & Oyster Crawl, two S.P.A.T. Grant Tours and a S.P.A.T. Online Auction.
Save the Date for Wellfleet OysterFest Next Year! October 15 & 16, 2022
Meet local oyster growers, fishers, chefs, and wine folks as they share what they love to do.
Eat all-you-can oysters, local seafood, drink fine beverages, groove to cool tunes, learn about the superpowers of oysters. Let it all go, with fellow merrymakers, for some real good, salty fun.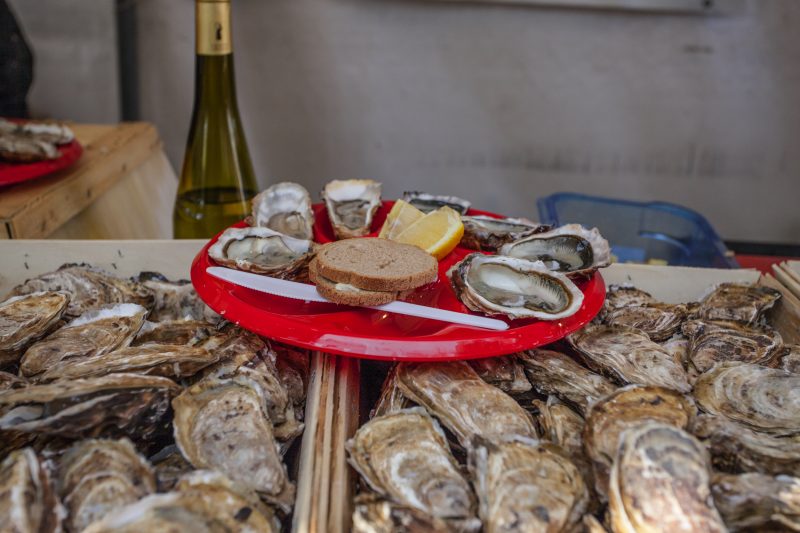 Hundreds of decorated seven-foot Christmas trees line downtown streets, and are illuminated during a public ceremony with caroling at dusk the day after Thanksgiving. Every year a local artist or decorator is chosen to adorn the huge 20-foot tree at the top of Main Street, a tree that "magically" talks to all who visit it during Christmas Stroll Saturday, December 1.
Also on Stroll Saturday, carolers in costume sing familiar holiday tunes at various downtown locations. A variety of live entertainment is offered in the middle of Main Street, which is closed to traffic for the day. There are craft shows, performances, special dinners at island restaurants (make your reservations early!), tours, and exhibitions. Many merchants offer holiday refreshments to shoppers.
This festival includes a scrumptious selection of freshly baked fall pies for sale to benefit HSSC programming, open hearth cooking demo in the Homestead, artisan demos and a gift shop sale.
The annual Cape Cod Brew Fest is in September at the Cape Cod Fairgrounds. This celebration includes American craft brewers and sample from 40+ breweries and over 100 styles of beer. The event will have one session from 2:00 – 5:30 p.m. All beverage samples are included in your ticket, access to food vendors and much more. Every attendee will receive a custom glass as they exit the festival.
The Cape Cod Brew Fest is a private, ticketed, 21+ event. No one without a ticket or under the legal age will be admitted, including minors, children, infants and babies.
Pumpkin People in the Park will be on Display from October 15-31, 2021 in Kate Gould Park. Stop by and visit with these larger than life "people" and snap a photo. Full Schedule of Events and Vendors Coming Soon…
This festival includes artisans and food vendors, a road race, canoe and kayak race, Family Chalk Fest, Sand Sculpture Contest and kids activities including — special shows, crafts, games, rides, live music and kids' entertainment.