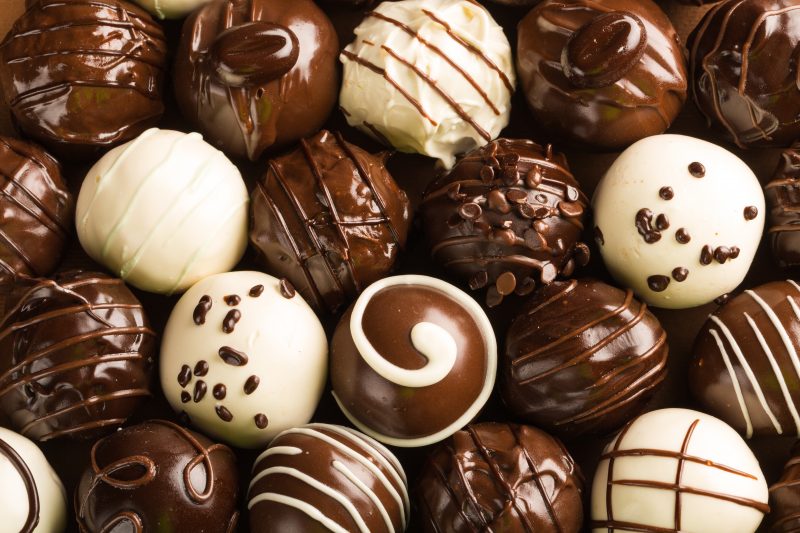 Halloween is right around the corner and candy is everywhere, but nothing beats a traditonal handspun candy store.  Cape Cod has many of these authentic New England style homemade candy shops, up and down the coast to fulfill any sweet tooth, any time of the year.  The candy stores we have found on the Cape are mostly family-run and each offer a unique experience spanning from handcrafted gourmet chocolates and superior fudge to sea salt caramels, old fashioned puff candy, sticky sweet salt water taffy and every kind of gummy candy inbetween!
We have selected the 10 candy stores below based on reviews, unique selections and our own personal experiences.  Pick up a decadent treat for yourself – the holidays or bring your kids — these are not to be missed!
Top 10 Candy Shops on Cape Cod:
We carefully handcraft our chocolate from sustainably grown cacao beans at our workshop in North Truro. Blending high quality cacao with the purest ingredients available, our chocolate is exceptional in taste and wholesomely decadent.
"Chocolate heaven. The bonbons are creative and very tasty. The chocolate bars are excellent and come in unique flavours without being too wild. If wild is your thing they carry a variety of other brands that go all out visually, with add ins etc. I prefer a more simple elegant bar so the Chequessett bars appeal to me the most." – Google Review 
With the love of chocolate and a loan, The Chocolate Sparrow was started, a simple candy shop, in 1989 in North Eastham. Gradually the art of making fine chocolate was learned and the business of selling it. In 1991 a summer shop was opened in Wellfleet. Two years later in Orleans, The Hot Chocolate Sparrow opened, a cafe complete with coffee from around the world, desserts of every indulgence, and homemade hand-dipped chocolates.
"I visited Hot Chocolate Sparrow during a visit to the Cape, and it was honestly a dream come true. I love dessert, especially chocolate ones, and I couldn't believe the case of treats that I saw when I walked in. We picked out a few chocolate treats that were very rich and filling, but so good. From now on I will definitely stop here when I'm in the Cape, and I can't wait to try more of their selection!" – Google Review 
Kandy Korner Gifts has been in business for over forty years and is located on Main Street in Hyannis, MA. It is both a candy store and gift shop, catering to all ages. Most of Kandy Korner's products are made right on the site, such as their homemade salt water taffy, chocolates, fudge and ice cream.
"Always one of my favorite Main St stops! The heavenly smell of fresh waffle cones greets you as you open the door, and the experience keeps getting sweeter. Nostalgia candies, gourmet chocolates, beautiful ice creams made in house, Cape specialities, and traditional standbys are all available for a moderate price, and there's something for every candy fan. Watching staff make the cones, twist taffy, and unmold chocolates is a fun addition to the sweets you know you be taking home. The gift shop in the back boasts some fun souvenirs and trinkets for the non-candy crowd." – Google Review 
The Chatham Candy Manor has been a staple in the Chatham community for 65 years now. It is well known for the delicious, hand-dipped chocolates and homemade fudge. A lot of pride is taken in being able to create confections the old fashioned way, via copper kettles and dipped by hand.
"Chocolate, hard candy, fudge, chocolate covered nuts, gummy candy, cordials, bonbons, truffles, gift boxes, open bins, chocolate covered fruit, candy candy candy. If you have a sweet tooth and need a sweet fix, stop by this quaint Chatham institution and grab yourself some great stuff. The staff is also super friendly and helpful." – Google Review 
Ghelfi's Candies has been hand making premium chocolates for nearly 35 years. A family owned and operated chocolatier, presently guided by Scott Ghelfi, a third generation candy maker. He opened the Falmouth candy store in 1987.
Ghelfi's Premium Chocolates is a Cape Cod candy company offering an extensive handmade candy selection of premium chocolates. The premium chocolate selection includes; Almond Butter Crunch, Cream & Butter Fudge, and a full line of hand enrobed chocolates. Be sure to try the Sea Salt Caramels and Chocolate Bark. Don't forget the Chocolate Covered Turtles that are made with Pecans, Cranberries, Almonds or Cashew Nuts.
"They have delicious chocolates AND ice cream. I've seen faces light up when I bring them Ghelfi's treats. They will also ship for you." – Google Review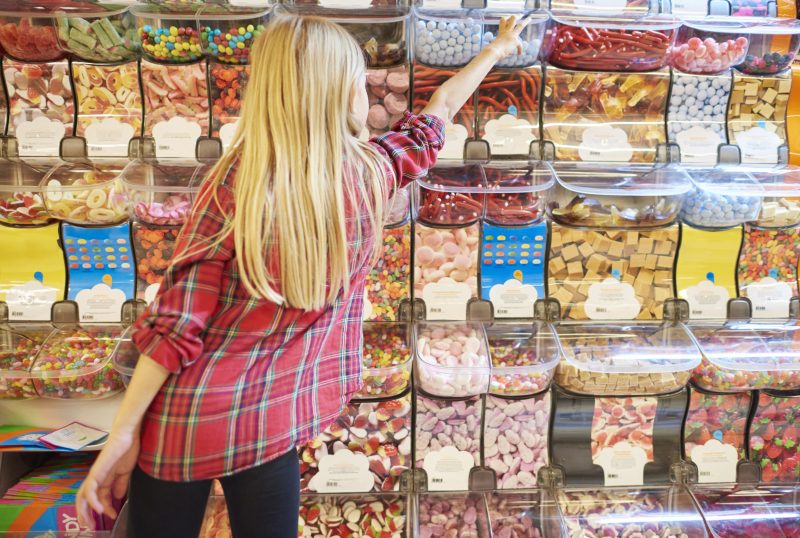 Family owned Cabot's Candy got its start in 1927, hand-pulling saltwater taffy in small, local fairs. The popularity of this delectable seashore treat led to the opening of a beautiful little store and factory, that still operates today in Provincetown, MA. The product lines have grown to include award winning fudge, shockingly good peanut brittle, specialty flavored popcorn, baked goods and so many delicious surprises yet to come. Proud of the long history of making some of the best salt water taffy around, and of sharing this heritage with generations of folks who come back year after year to share with their own children and grandchildren.
"Simply delicious salt water taffy in ALL flavors! Fudge is rich and yummy as well. A trip to P-town demands a stop here!" – Google Review 
"Classic candy shop that's been at the center of Ptown since my childhood. Classic candy and sometimes you can see it being made. They have the taffy machine out to see. Fudge and lollipops too!" – Google Review 
As a beloved piece of Centerville and Cape Cod, generations of families are still visiting the 1856 Country Store for the old time delights, but this store is so much more than a penny candy store! 1856 has had many visitors over the years from First Ladies to First Graders! The Country Store is open year-round and offers a little something for everyone.
"What a great experience visiting The 1856 Country Store was! The items in the store are beautifully displayed, the employees are all kind and friendly! There was beautiful, relaxing music being played, (very peaceful). In the back of the store is a great kid's section. Also, there's a great variety of nostalgic candy. This is s great place to visit!" – Google Review 
Located in the historic Jonathan P. Edwards House in the seaport village of Dennis Port, Massachusetts, Stage Stop Candy has been a Cape Cod destination since opening in March of 1982.  Built on years of tradition, family legacy, and home grown recipes, with a commitment to providing superior confections and exceptional customer service.  Stage Shop follows a tradition of quality candy made by hand in the Dennis Port candy kitchen.
"The very best chocolate and candy stop during my Cape Cod trips. Beautifully displayed and super delicious once you've picked your selection. Many of the items are handmade, high quality sweets that will raise your spirits. Make someone you love happy with a special present. Places like "Stage Stop Candy" are becoming rare so treasure it." – Google Review
Provincetown Fudge Factory has been making world-famous, original recipe fudge since 1984.  Provincetown Fudge Factory has a tradition of crafting delicious fudge. It's made in small batches using an old-fashioned recipe, made with chocolate liquor, fresh whole milk, cream and butter. These ingredients, along with the expert handling have allowed Fudge Factory to consistently craft a Provincetown favorite.
"Since we can't get there again this year, I ordered our favorite candies/chocolates online. Everything came beautifully packaged and are absolutely delicious! The turtles are exquisite!!" –
"The perfect souvenir! The peanut butter cups are sooo good, as is the fudge (I tried the regular chocolate and the penuche — taste like caramel). Definitely go check it out!!" – Google Review
Founders Carol and Rob Cronin opened the Cape Cod Chocolatier in the summer of 2002. "Chocolate is a lot about nostalgia," Carol says. Rob has honored this sentiment with his recipes, which require the same tools candy makers have been using for generations: a copper kettle, wooden paddle and the finest ingredients. These Cape Codders have pursued excellence in making hand crafted delights, and have shared the joy of chocolate with fellow locals and visitors alike. They have built their business around a coastal ethos: celebrate traditions, and make new ones with friends and family.
"Great hand made chocolate and friendly personal service. I frequently buy my gifts from this store. I highly recommend this store." – Google Review