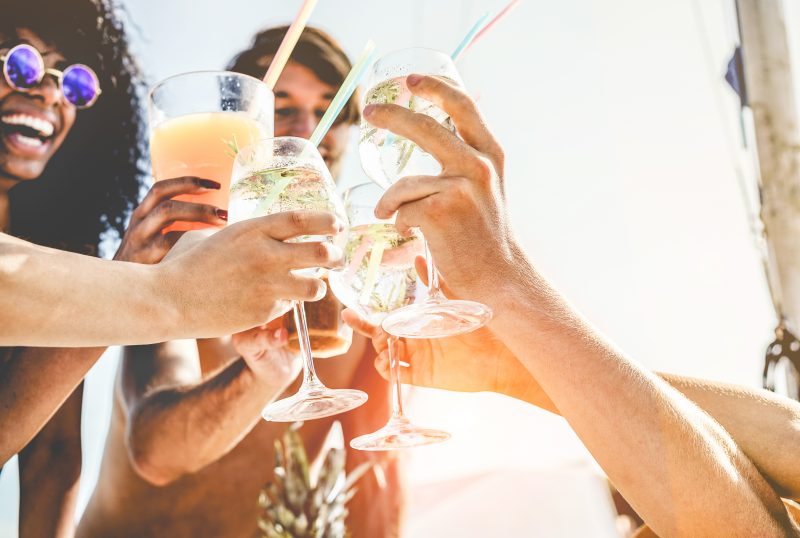 Nantucket is a unique and beautiful vacation destination with some of the best bars to enjoy a lively, yet relaxed, upscale scene. The island is well known for its people watching and beaches, combine that with some breathtaking views and imaginative cocktails, and the bars in Nantucket are not to be missed! The sunset at Galley Beach is one of the best on the East Coast, CRU offers a lavish experience of oysters, champagne and everything in between and Cisco is well known for its world-class beers.
We selected the 10 Nantucket bars below based on the unique drinks and atmosphere that they offer — the island has something for everyone — from a beach view to a relaxed saddle up at the bar spot to enjoy a couple afternoon beverages.
10 Best Day Drinking Bars on Nantucket:
An award-winning, no frills bar and brewery. Come in — just as you are — and get the original Cisco Brewers Nantucket experience, first-hand! Serving world-class drinks, beers, spirits and wines + local seafood and grub options!sco Brewers.
Since opening in May 2012, CRU has earned a reputation as a culinary destination unmatched on Nantucket. Our iconic waterfront location in the heart of Nantucket harbor offers the ideal backdrop any time of day. This casually elegant venue offers an experience unlike any other to enjoy a glass of champagne, indulge in caviar and perfectly-shucked oysters or sip on a glass of rosé at sunset.
Located in the White Elephant Hotel, Brant Point Grill offers some of the finest dining on Nantucket Island. Featuring regionally-inspired New England fare in a relaxing ambiance overlooking the harbor, indulge in exceptional seafood, steaks, handcrafted cocktails and choice selections from an award-winning wine cellar.
Since the 1920's this Nantucket landmark has been serving guests. Galley Beach, sitting directly in the sand overlooking Nantucket Sound on the North west shore.. Originally started as a clam shack, Galley Beach has evolved into one of the northeast's premier restaurant and event locations.
Sandbar at Jetties Beach offers the quintessential beachfront Nantucket experience – with a spacious, open-air restaurant and bar and plentiful seating in the surrounding sand, enjoy a wonderfully fresh raw bar, delicious burgers and sandwiches, and seafood. Paired with a refreshing cocktail and a view of Nantucket Sound, you'll be sure to experience the perfect Nantucket summer day.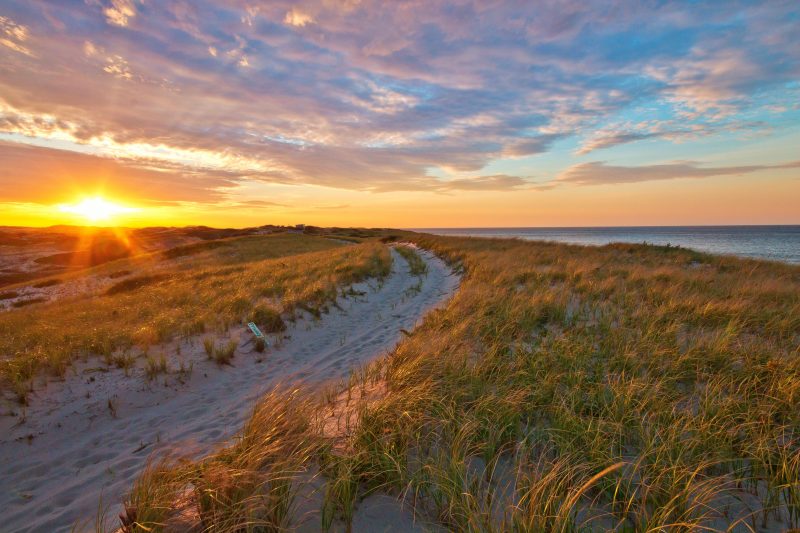 The Gazebo is a lively, open-side structure, hard to miss when downtown and perfect for enjoying ocean breezes and Nantucket summer days or nights. Sip the beverage of your choice while gazing out at the busy Nantucket harbor.
With a prime location in a storied building on Main Street, The Whale is the perfect spot to enjoy al fresco dining in downtown Nantucket.
The Rose & Crown is always family friendly and accommodating to big groups. We're a great gathering spot for drinks, food, and entertainment. This is a place where everyone can visit, feel welcome, and be treated like a local. The menus are designed with something for everyone. Whether it's the dining menu, cocktail menu, extensive craft beer list, or the inventive "Mocktail" list, you are sure to find something that will satisfy your hunger and quench your thirst.
Take a stroll down beautiful Old South Wharf on Nantucket harbor for a relaxing, outdoor or indoor dining experience. The patio area is a great place to meet friends for some afternoon cocktails or a memorable night out.
The Charlie Noble is a true blend of classic and progressive regional New England cuisine. We provide a casual, yet comfortable setting with a focus on quality and service.