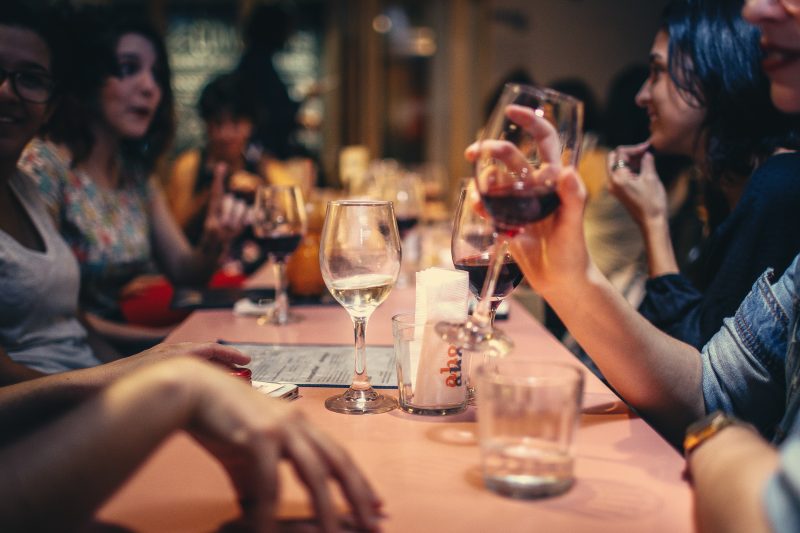 From Sandwich to Provincetown, Cape Cod offers hundreds of options for vacationing wine lovers. We've combed through the best wine bars in the area to select our favorites based on customer reviews, menu, service, and ambiance. So go ahead — split that bottle of red wine and reconnect with someone you love. Make a reservation at any of these award winners today!
10 Best Wine Bars on Cape Cod:
C Salt is a small, elegant neighborhood restaurant, in Falmouth Cape Cod, focused on globally inspired cuisine with seasonal American produce using classic French techniques. They have an extensive curated wine list and a seasonal craft beverage menu. C Salt Wine Bar & Grille is a comfortable, trendy, Cape Cod restaurant and wine bar, blending American Cuisine with French and Asian influences. They feature a full bar along with various wine and food pairings to accommodate a variety of tastes.
See all Falmouth vacation rentals
"Outstanding pizza! Other great alternatives on menu. Excellent wine and beer list. Good for families and date nights. Highly recommend, especially for gluten-free and celiac." – Google Review
See all Mashpee vacation rentals
"One of the best places if not the best on Cape!! Delicious food, lots of vegan options, and amazing drink selections. The staff is the best!! Super accommodating, friendly, and really attentive. Get here early because it fills up fast even in the dead of winter. If your a local or a tourist this is the place to be!" – Google Review
See all Dennis vacation rentals
Enjoy delicous wine, food pairing and aperitivo selection at The Wine Bar: Upstairs at Ciro's. The Wine Bar : Upstairs at Ciro's is a hidden gem that offers quiet ambiance and spectacular drinks. From Tuscany to Piedmont to Napa Valley, our wine selection is made from the most celebrated wineries around the world.
See all Provincetown vacation rentals
"Delicious food served in solid sized portions! Wonderful wait staff add to a great overall experience. There's seating outside, inside, and at their bar. The menu is great, and allows for customization. I suggest the short rib main!" – Google Review
See all Mashpee vacation rentals
"Was looking for a quick dinner on a Monday evening and was disappointed that most restaurants were closed and came across Buca – obsessed !!!!!! We came right before they closed they were not annoyed at all and were excited to see us, so refreshing! Seriously have not stopped obsessing about this place since we sat down. Friendly staff, amazing menu, exceptional experience." – Google Review
See all Falmouth vacation rentals
Ranked as one of the top tea rooms in the United States and right here in the heart of Cape Cod in Sandwich Village. This Tea Emporium has over 250 varieties of imported fine teas, the largest selection on Cape Cod, ranging from loose teas to silk tea sachets.
Delicious lunches served, along with a wide variety of soups and daily specials, plus our unique collection of beers and wines. Enjoy their award winning food in our classic Tea Room, in their dining room overlooking historic Shawme Pond or outside on a beautiful patio in warmer weather.
See all Sandwich vacation rentals
Enjoy a romantic evening of extraordinary fine dining at Cuvee. Their Culinary Team presents 3, 4 and 5-course menu options that are a modern, globally inspired and locally acquired representation of Cape Cod cuisine. For the ultimate dining experience, enjoy front row seats to an incredible demonstration of culinary arts, as their Chefs prepare a bespoke 12-14 course dinner for you and your guests. Each plate is inspired by your preferences, and are beautifully presented by the Chefs.
You may also elect to include wine pairings, carefully selected by their sommelier. The chic wine bar serves 32 fine wines by the glass and over 120 labels by the bottle, and is the recipient of the Wine Spectator 2018 & 2019 Award of Excellence. A full selection of specialty cocktails and craft beers is also available. The seasonal terrace serves an a la carte bistro menu that is the perfect end to a summer day on the Cape!
See all Chatham vacation rentals
Mooncussers Tavern Inn & Restaurant, located in Harwich Port MA, is a wine, martini, tapas tavern and restaurant.  Mooncussers also has a full menu with fresh seasonal dishes, presented beautifully, with generous portions, to compliment the tapas side.  The tapas which can simply be the choice of the day, tasting a variety of dishes.
Come taste their extensive wine list, delicious eclectic martini choices, variety of sparkling champagnes, bottled or draught craft beer, to quench your thirst and/or to compliment your food choice, including daily specials, which will surprise even the most refined palate.
See all Harwich Port vacation rentals
Steps away from Main Street, Hyannis, just off the beaten path, visit Portside Tavern for inspired American Cuisine in an historic sea captain's house. Our menu changes with the seasons and may include Duck, Veal Meatloaf, and Southern Fried Chicken with Mac and Cheese, among many other favorites.
Whatever your pleasure, you'll find it at the Portside Tavern. They offer both small and large plates on all salads and pasta dishes. Small plates are perfect for lunchtime appetites.
Try their famous South Shore Bar Pizza downstairs, and you'll see why it's rated the best pizza in the area. Portside Tavern stocks more than 25 wines, 24 craft beers on tap, and more than 15 bottled beers in addition to delicious craft cocktails.