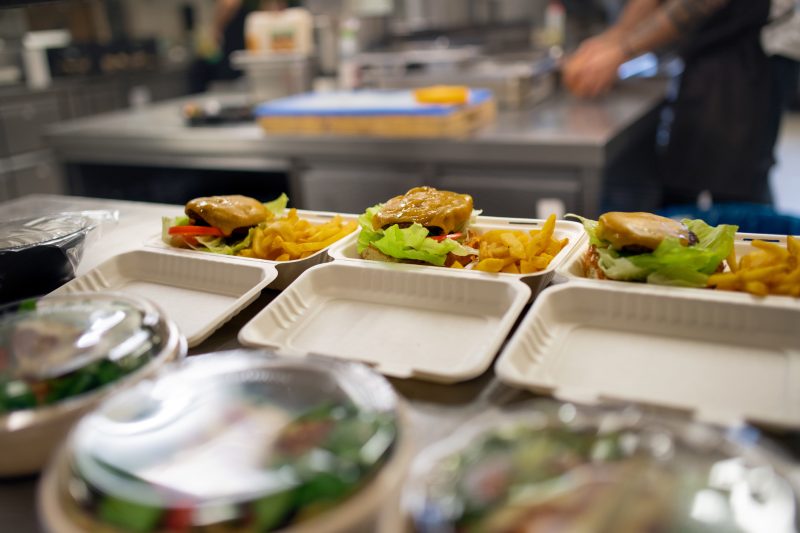 Most restaurants on the Cape offer great takeout menus. Their delicious recipes are still offered with no drop in quality between dining-in, and taking out. If you had a long day at the beach or just want to spend a day away from a crowded restaurant, consider a trip to one of Cape Cod's top restaurants for take out!
We've narrowed down all of the state's options to this group of 11 award-winners. They were selected based on unique menu items, customer reviews, fresh ingredients, previous awards, and of course, takeout quality.
Congratulations to all that made our list!
Originally Published: January 8, 2022 
11 Top Takeout Restaurants on Cape Cod:
This charming spot is a corner store and deli with great breakfast and lunch options. All the food is outstanding and so is the service! It is the perfect spot for some fantastic takeout to dine on the beach or at home.
See all Provincetown vacation rentals
The food here is excellent and so is the view! If you are in the mood to grab and go though this restaurant will not disappoint. The staff is attentive and the food could not be fresher.
See all Sandwich vacation rentals
This award-winning restaurant offers breakfast and lunch. It has a diner style setting and serves up some delicious homemade comfort food.
See all South Dennis vacation rentals
Relish (Provincetown)
This unique spot has a great variety of baked goods, along with tasty sandwiches, salads and so much more! All can be taken to go. This is the perfect spot to grab a nice little picnic lunch!
See all Provincetown vacation rentals
This is a place you will want to stop at every time you are on the Cape! Get a delicious latte, dessert or gelato to go. They also have yummy pizzas, salads and so much more! This place is popular so there might be a line, but it's worth it!
See all Hyannis vacation rentals
The specialty pizzas here are out of this world! The takeout is so good. Along with amazing pizzas they also offer a fantastic ceasar salad, wings and lots of other tasty options.
Everything here is made from scratch. The service is friendly and attentive. Make sure to check out the chorizo eggs benedict with avocado spread and duck eggs, the bread, biscuits and smoked meats. They also have a good selection for vegetarians.
See all Hyannis vacation rentals
The lobsters here are incredible! They are so fresh and perfectly prepared to your liking. The steak, salads, everything are worth ordering. You will not have a bad meal here, with lots of great takeout options.
See all Sandwich vacation rentals
"If you are looking for good Irish food on the Cape this place is legit. Guinness was cold, shepherds pie was off the hook and the Reuben was one of the best I've ever had. Oh and the cheese curds with fig jam were ridiculous!" – Google Review
See all West Yarmouth vacation rentals
The Jerk Cafe is a hidden gem. The food here is delicious and the low key atmosphere makes it so much fun too! Chef Shrimpy can usually be found cooking while singing loud and proud. The jerk chicken is a must order item, but everything is fantastic. 
See all South Yarmouth vacation rentals
Ardeo (West Dennis)
This mobile kitchen, named "Cravings by Ardeo," can be booked for weddings, rehearsal dinners, events and special occasions. The food is amazing and the attention to detail is to perfection.