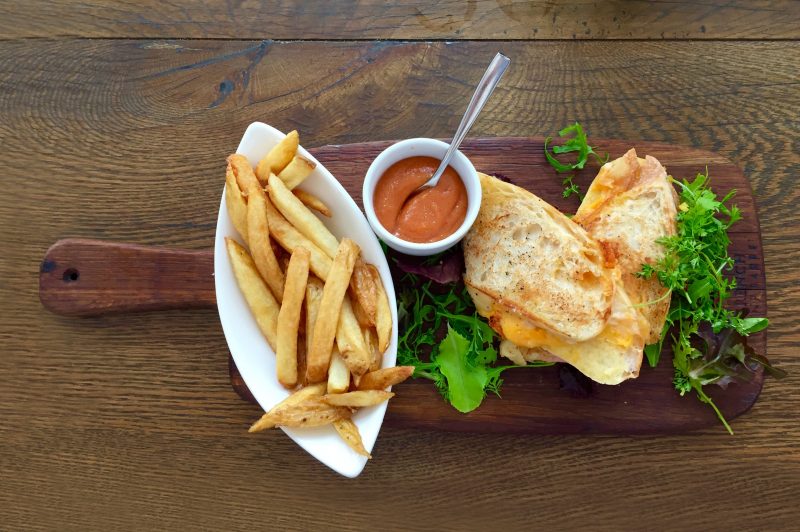 During the COVID pandemic, restaurants everywhere had to transition to offering takeout menus. They needed to step up customer service and efficiency, while also maintaining their delicious recipes and ensuring there's no drop in quality between dining-in, and taking out. Some restaurants truly thrived during this transition.
So if you're looking for a smart way to protect your family, or just spend a day away from a crowded restaurant, consider a trip to one of Cape Cod's top restaurants for take out.
We've narrowed down all of the state's options to this group of 11 award-winners. They were selected based on unique menu items, customer reviews, fresh ingredients, previous awards, and of course, takeout quality. Congratulations to all that made our list!
11 Top Takeout Restaurants on Cape Cod:
"Charming place with great take away food, sandwiches etc. I had the smoked salmon and cream cheese bagel with onions tomatoes and capers… Outstanding and that is coming from a New Yorker who is very particular about his bagels!" – Google Review
See all Provincetown vacation rentals
"The food was excellent and very fresh, the service was very attentive and friendly. Overall we had a lovely time seating outside on the patio and enjoying the scenery. We also got some takeaway seafood from the market at the back for dinner, it was really excellent and the price was very fair especially compared to Centerville where we were staying (the lobster was 3$/lb cheaper on average). Totally recommended place on all accounts, you cannot go wrong and we will definitely come back!" – Google Review
See all Sandwich vacation rentals
"For years we drove by this little place on our vacation and the full parking lot with cars parked down the street deterred is from braving the crowds. Today we finally did! Absolutely FANTASTIC! I've never had a corned beef hash that wasn't disgustingly salty! (Instead it left me wanting more)! Find a parking spot, park on the street, walk there… WHATEVER you have to do, you should have breakfast here!" – Google Review
See all South Dennis vacation rentals
Relish (Provincetown)
"Fun, quirky, delicious and varied. Relish offers a variety of baked goods, cookies, fruits salads, sandwiches, composed salads, wraps and so many other tempting treats. The handsome owner and friendly staff will make items to order. There are lots of healthy options to offset the decadent sweet goods that are always tempting and teasing. It's okay, treat yourself, you will not regret it, and if you do, you'll be over it soon enough and go back for more. This is a small place and it can get crowded pretty fast, most people carry out their goodies or nibble while walking, the seating really only amounts to a few benches. This is a great place to pick up a nice picnic lunch to enjoy on the beach or park. Warning, the food is addicting!" – Google Review
See all Provincetown vacation rentals
"We always stop here when on the Cape! Even if it's just for a cappuccino & dessert & gelato to go, it's a must for us! Love the food, desserts & staff! The atmosphere is crowded as they are trying to fit as many tables/people in as possible since it's such a popular stop. Yummm!" – Google Review
See all Hyannis vacation rentals
"We got take out from Crisp Too and it was amazing. Their specialty pizzas are great They also allow you to create your own with lots of topping options. The pizzas are all the same size, which is great for sharing. The ceaser salad was probably the best dressing I've had in a long time. We definitely will be back!" – Google Review
"Wow, how did I not know this place has been here the last five years? Superb scratch-made everything, from smoked meats to breads and biscuits. Super fresh, top quality locally sourced ingredients. Wide menu for breakfast and lunch. My special chorizo eggs Benedict with avocado spread and duck eggs was off the hook. Several good options for vegetarians. Attentive and friendly service, too. Can't wait for outdoor tables when the weather is warm!" – Google Review
See all Hyannis vacation rentals
"Best dinner of my 55 yrs on earth! Not kidding! We ordered the stuffed 2 lb lobster. Looked like a beast! Largest lobster I've ever seen! Also ordered the steak medallions, mashed potatoes, sweet potato fries, salads. The salad dressing was homemade and was absolutely incredible. Wait staff were extremely attentive even though it was busy and the restaurant full of customers. Absolutely recommend!" – Google Review
See all Sandwich vacation rentals
"If you are looking for good Irish food on the Cape this place is legit. Guinness was cold, shepherds pie was off the hook and the Reuben was one of the best I've ever had. Oh and the cheese curds with fig jam were ridiculous!" – Google Review
See all West Yarmouth vacation rentals
"I first discovered The Jerk Cafe a couple of years ago after seeing the video of Chef Shrimpy on Phantom Gourmet. It instantly became one of my favorite restaurants. The atmosphere is more like a takeout place, and Chef Shrimpy can usually be found cooking while singing loud and proud. The food is absolutely delicious!! The jerk chicken practically melts in your mouth and the burritos are amazing as well. I recommend getting the banana frittatas with your order as the single one given with the meal will having you craving so many more." – Google Review
See all South Yarmouth vacation rentals
Ardeo (West Dennis)
"Amazing Food! We ordered catering from Ardeo and had a great experience. We only had a day's notice to have a meal prepared for 20+ people. The owner and staff at Ardeo were so helpful and accommodating and really wanted to make sure that everything was perfect for our party. The food was fantastic – everyone was so impressed with everything, from the antipasto, to the salads to the chicken satay and of course the pan of strawberry shortcake was a huge hit! I highly recommend Ardeo and look forward to enjoying a meal there soon." – Google Review