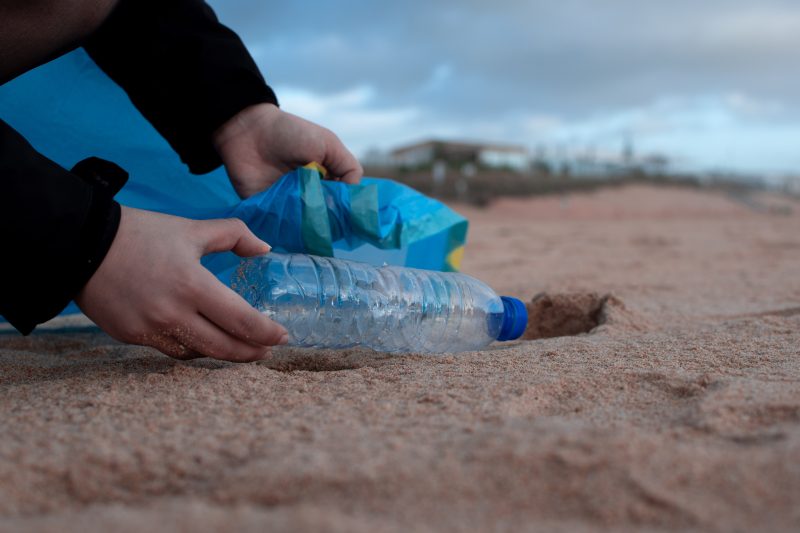 Volunteer-based vacations have become a popular option for today's travelers, combining travel with community involvement, education and worthy causes. Some of the most common types of volunteering include disaster relief, wildlife conservation and humanitarian work. There are hundreds of opportunities for charity happening on Cape Cod. So jump in and give back!
We've highlighted twelve worthy 'voluntourism' opportunities below. Consider lending a helping hand to these organizations while planning your next trip to on Cape and you'll help people and animals in need.
12 Helpful Volunteer Activities on Cape Cod:
In their own words: The Animal Rescue League of Boston (ARL) is always seeking dedicated and compassionate people who are looking for meaningful ways to donate their time to help animals in need.
Volunteer Engagement recruits and supports over 800 volunteers and nearly 400 foster families who contribute more than 63,000 hours of service each year. Volunteers provide critical support for animal enrichment, training and socialization as well as advocacy, administration and customer service roles throughout the organization.
In their own words: At the Cape Cod Museum of Natural History each volunteer contributes something special to the vibrant and immersive programs and exhibits. Without our volunteers, what we do to as a nature education center would not be possible!
Joining our volunteer team will give you a fun and enriching experience centered around STEAM (Science, Technology, Art, Math). There are many volunteer opportunities available in our aquarium, interactive science lab, beehive, Marshview Room (including our osprey cam, bird carving demonstrations, and various animals), admissions desk, Science Shop, Mud Kitchen, Butterfly House, and more.
Weekly, monthly, seasonal, and special project volunteers are all welcome. Come join our laid-back and diverse team of life-long learners!
In their own words: Chatham Marconi Maritime Center(CMMC) occupies the largest two of ten historic structures built for Guglielmo Marconi in 1914. These buildings are the Education Center and administrative offices within the  renovated "Hotel Nautilus" Residence Building, and the Marconi/RCA Wireless Museum in the former Receiving Station Operating Building. 2021 will be our tenth season of operation, and we now have activities extending all year long.
In addition to assisting and guiding summer-season visitors to the Museum, opportunities for volunteers include improving and developing exhibits, restoring equipment and artifacts for display, researching our 100-year history, communicating via print and social media, arranging special events and group tours, and many other facets of the Center's operations.
In their own words: Volunteers are an integral part of achieving our mission of caring for wildlife in need, teaching others about wildlife and wildlife issues, and encouraging humane stewardship of wildlife. Volunteers at the center all come from unique backgrounds and bring with them specific skill sets. Cape Wildlife Center can use them all. Volunteers provide direct animal care and husbandry as well as feeding and diet preparation, laundry and cage cleaning. We are truly a product of the communities we serve.
In their own words: Across Cape Cod, business leaders, community advocates, parents, teens and individuals who want to give back and support their neighbors volunteer at the Y. That's because we have the presence and partnerships to not just promise, but deliver positive, personal and social change. With a focus on youth development, healthy living and social responsibility, YMCA Cape Cod volunteers give men, women and children of all ages and from all walks of life the resources and support they need to be healthy, confident, connected and secure.
Across the country, the Y helps people give back and assist their neighbors by offering them opportunities to volunteer, advocate and support programs that strengthen the community. YMCA Cape Cod has been listening and responding to our communities needs for more than 40 years. Whether developing skills or emotional well-being through education and training, or preventing chronic disease and building healthier communities through collaborations with policymakers, the Y fosters the care and respect all people need and deserve.
In their own words: Community theatre is made possible because of community involvement and support.  Did you know that almost every person you come in contact with at ETC is a volunteer? Our small staff provides necessary guidance and expertise. We need you!
There are lots of volunteer opportunities: performers, technicians, house staff and administrative assistants. Everyone is important to ETC's operations. People who volunteer their energy do so for many reasons: to learn new skills, to make new friends and to share the magic of bringing stories to life.
We take an individualistic approach to training our volunteers. This means you get the one-on-one engagement from our staff to ensure your success as a volunteer, no matter what your role! Volunteers at Eventide Theatre Company are a vital part of everything we do at ETC.We truly could not do what we do without the hundreds of hours our volunteers dedicate to us.
Volunteers help behind the scenes to prepare for shows, they staff the venue during a performance, they help in the box office, stuff envelopes during fund drives, post flyers, staff benefits, and help in many other ways to keep our organization running.  Many of our volunteers have special skills and share valuable professional experience with us, as well. We are very grateful for all the time our volunteers spend helping to produce and staff our shows and programs.
In their own words: Falmouth Community Television (FCTV) is a nonprofit community media center that fosters the production and distribution of local information.  FCTV provides access to training, technology and content to encourage community dialogue, awareness and expression.
FCTV manages three channels. Channel 13, the Public Access Channel; Channel 14 the Educational Access Channel and Channel 15, the Government Access Channel. In addition to programming, each channel offers a community bulletin board which provides public affairs information relevant to each channels viewership.
In their own words: The Family Pantry of Cape Cod is a non-profit, non-denominational activity dedicated to serving the needs of the less fortunate of Cape Cod.
The Family Pantry partners with the Greater Boston Food Bank and acts as a cross dock facility for the 30 pantries/soup kitchens on the Cape and Islands.  Each month an additional 4 tractor trailer loads of food are brought to the Pantry and distributed to the various pantries across the Cape.
The Pantry is pleased to serve over 10,000 clients and in 2020 distributed over 98,0000 bags of groceries which equals over 2 million meals. The Pantry distributed over over 33 tons of gently used clothing.
In their own words: There are multiple ways that you can give of your time and talents to help our consumers.  Opportunities include driving for Meals on Wheels or working at one of our Senior Dining Centers, assisting with Money Management, advocating for residents in nursing or rest homes, and providing office support.  In addition our AmeriCorps Seniors program places volunteers age fifty-five and older with other Cape and Island organizations which address serious community needs. AmeriCorps Seniors opportunities include tutoring and mentoring students in math and literacy skills through our ABC Program, providing protection, monitoring, and education for our fragile environment through our Senior Environment Corps, or helping our community in a variety or ways by volunteering with one of our 60 volunteer stations throughout the Cape and Islands.
In their own words: Barnstable Land Trust is committed to a volunteer and staff partnership that provides opportunities for volunteers to contribute their unique talents, skills, time and knowledge of our community. Volunteers enhance and expand the organization's ability to protect the special places people love for present and future generations. If you'd like to make a difference, meet new friends, hone your professional skills or learn new ones, join the BLT team!
Help maintain and care for the land and trails on the over 120 properties we protect! We have a variety of land stewardship opportunities that can fit your time commitment, interests, and abilities and give you an excuse to get outside!
In their own words: Wild Care's mission is to treat injured, ill and orphaned native wildlife for release, to prevent wildlife casualties through public education and live counseling, and to engage the community in conservation through volunteerism.
Since our founding, Wild Care has accepted greater than 30,000 wild creatures, representing over 275 species of native birds, mammals, and reptiles. On average Wild Care receives more than 1,800 wild animals per year for treatment. Of those admitted, about half come to us due to injuries and habitat loss due to human activities. It is a vital part of Wild Care's mission to help educate the public on ways they can avoid harming our animal neighbors.
We work with the community to positively impact the lives of wild animals through our counseling, educational efforts, and outreach.
In their own words: The Carrie A. Seaman Animal Shelter is a no-kill animal shelter designed to support the wonderful animals of lower Cape Cod. We are staffed entirely by volunteers and all funding for our shelter is derived from donations and fundraising events.