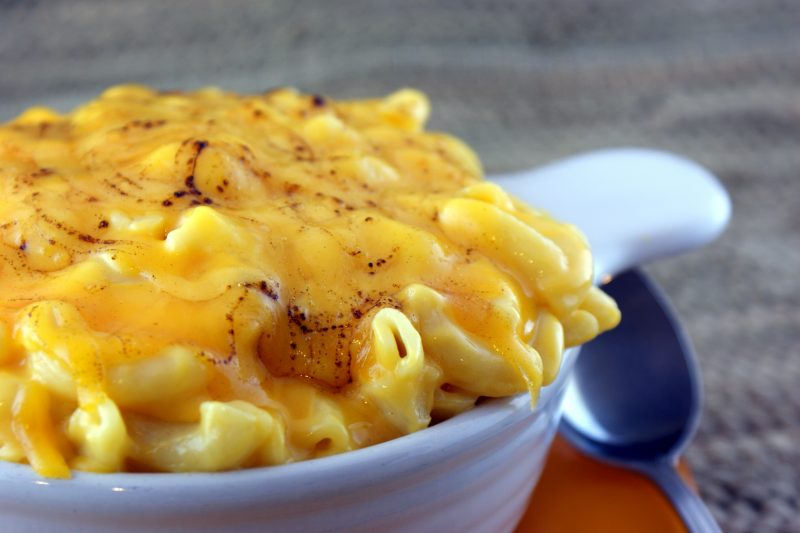 The weather is cooling down on the East Coast and colder weather calls for comfort food.  Comfort food comes in all varieties and Cape Cod has a nice selection of hidden gems.  The best comfort food restaurants we found on the Cape have a diverse menu and cozy relaxed atmosphere to sit and enjoy a delicious homemade filling meal with family and friends — all are welcome!
We selected the top 12 comfort food restaurants below based on reviews, unique menus and our own personal experiences.  The cuisines are varied and have a great selection to fulfill any comfort food craving!  They are all a must-try!
Top Comfort Food Restaurants on Cape Cod:
A traditional, colonial style Tavern and restaurant with wood paneled walls, open fireplaces and an outdoor deck for al Fresco dining during summer. The fare includes guest favorites such as roasted rack of New Zealand lamb, and seafood strudel (a seafood blend baked in pastry) with Newburg sauce. Lots of fresh local seafood and oysters. Many more seafood entrées, sandwiches, burgers, steaks, chicken, pasta selections, and their truly famous version of grapenut custard.
"The staff is friendly, and personable. The food is prepared to perfection and presentation is wonderful.
I highly recommend all give this place a try. Many different areas to sit from cozy little nook to private room for small groups. I have been twice and will definitely be going back.
Hats off to all from host/hostess to cooks, servers and bar."  – Google Review 
The Brazilian Grill is a family-owned restaurant, established in 2000 in Hyannis, Massachusetts. They offer an authentic dining experience featuring homemade recipes from southern Brazil, passed down from generations. The main attraction is the Churrasco a Rodizio, the traditional Brazilian barbecue, served table-side by Gauchos, who carve up skewers of beef, chicken, pork and lamb that have been grilled over wood fire, just as the legendary Gauchos would have done in the Rio Grande do Sul region of Brazil.
"A must go, the service was exceptional. All the meat was cooked to taste and the steak was medium. The dessert were great as well. The lost summer cocktail was excellent." – Google Review 
Marshland Restaurants & Bakeries offer a casual, comfortable atmosphere and a great menu that concentrates on home-cooked comfort foods at reasonable prices. Marshland is open 7 days a week, serving breakfast, lunch and dinner as well as fresh baked goods, such as muffins, cakes, pies and cookies.
"Marshland was showcased in one of those TV cooking shows, for their stuffed Quahog, the most opulent stuffed Quahog I've ever had! Their clam chowder it is delicious and over-the-top with real cream." – Google Review 
The Knack was created with one purpose in mind: to share the food that the owners grew up with, the food that hits the spot after a day at the beach, the food that defines summers on Cape Cod.  The goal is to perfect the Cape Cod roadside stand. By partnering with local fishermen, the best, freshest seafood is provided. The Knack works with a local butcher to serve you their own delicious blend of all-natural, freshly ground, hamburger meat. The produce is bought from Cape farms to bring you local, seasonal vegetables.
Everything is made in-house. They make their own sauces, developed specifically for each of the sandwiches. They batter their seafood with the homemade recipe their grandparents developed over sixty years ago.
"Came here for the first time and ordered a ring burger, avocado burger, fries and shakes. I have to admit this may be the best burger I've had. My fiancé loved her burger as well. Shakes were really good too. Definitely will be returning." – Google Review 
The Yardarm has been an Orleans landmark for residents and visitors alike since 1971. In addition to a reasonably priced menu, we offer specials daily, and we're especially renowned for our Chowders, Fish & Chips and "feature" nights.  Our comfortable and casual fun pub atmosphere draws patrons back again and again.
"Been coming to Cape Cod for a number of years in September. Last couple of years we tried the Yardarm. Last week I had a cheeseburger and fries – best burger I've had in ages! Fries, delicious. Hubby had fish and fries. Delicious! Went back this week on prime rib night. Best I've had in a long time. Hubby had perfectly prepared scallops and fries. Great tarter sauce! It's a great local place, friendly staff and attentive service!" – Google Review 
"My absolute favorite pizza place in Eastham for sure. I will definitely visit again. The pizza is a perfect crust with a very flavorful sauce and loaded with chicken. We ordered bbq pizza and pesto chicken. Both pizzas were loaded and I was awestruck! The wait time is very long but definitely worth the wait." – Google Review
"Always a staple and never disappoints. Have been going here for last at least 13 years. Great many choices on freshly made pizzas, subs and salads. Also beer and wine." – Google Review
Chef Ted Mahoney has developed an extensive, eclectic menu to suit the tastes of discerning diners, with an emphasis on fresh, local seafood. Located in the heart of downtown Orleans, Mahoney's is a fashionable and upscale dining spot with its lively bar and cozy dining room.
"The blackened tuna sashimi is sublime. Appetizer portions are generous & the bar area is large and comfortable. Dining area has booths. Wait staff are professional, efficient and pleasant. I've also had the blackened salmon and tasted the blackened swordfish; both were excellent. This kitchen really knows what they're doing. It's open 7 days a week and always busy." – Google Review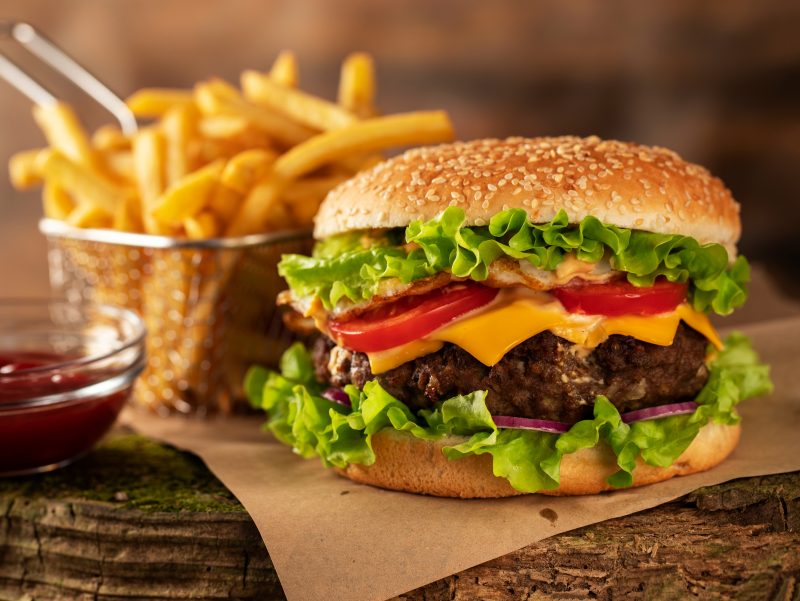 The Alley Bowl + BBQ in Orleans, Ma, features 12 candle pin lanes, a house smoked BBQ restaurant + a full bar in a casual, family friendly atmosphere. Come down for a fun night out, rainy day with kids or your next party or event.
Eat at your lane while you bowl! Or skip the bowling + dine at the 14 seat bar, high top bar tables, separate dining room or our seasonal enclosed garden patio with an outdoor fireplace.
"Absolutely the best BBQ we have ever had. Ribs, burnt ends, and brisket. Mac and Cheese, bbq beans, fries, and fried pickles. All of it was fantastic. Our waitress was outstanding. A must visit in the Orleans area." – Google Review 
Chach (Provincetown)
Authentic Mexican open for lunch and dinner.  Viola "Chach" Briseño began her career in San Francisco. She was a cook at the famed Stars Restaurant working with Jeremiah Tower before moving to Provincetown. After working at some of Provincetown's best restaurants, she and her partner Sharon Bowes opened CHACH in 2005.
"Outstanding! Got a HUGE salad topped with steak and avocado with beets for bear week! Totally amazing and one of the few places I can eat at and leave FULL!" – Google Review 
Friday night date night! Dinner & drinks. Very well packaged for takeout. So good!! Best Margarita I ever had." – Google Review 
Located in West Yarmouth on Cape Cod, Ann & Fran's Kitchen has been serving friends and neighbors since 1975. A&F aims to serve Cape Codders and visitors handcrafted dishes in a homey environment. The chef has carefully curated the A&F menu to include classic breakfast and lunch favorites, plus you can find creative and unexpected dishes on the daily specials board.
"We got the biscuits & sausage gravy, coconut cream pancakes, blueberry ricotta pancakes, Not Your Mama's BLT, and the Deli Benny. Everything was exceptional, service was nice – instead of one waitress, we had 1 waitress and several runners that were right on top of everything. Also reasonable prices.  The fresh squeezed OJ is a MUST BUY! I don't even like orange juice, and I had 4 glasses of theirs!" – Google Review 
Bob Willis and Kelly Oakes own and operate CShore Kitchen and Bar. The restaurant is the culmination of Bob and Kelly's love of food and restaurants.  CShore has a menu containing fun, fresh, local cuisine, brought to life by Bob's creative culinary ideas. Serving traditional New England fare, but with a twist. Their passion is to provide Cape Cod residents and visitors with the quality dining experience they would get in a major city, but with the casual comfort of the beach — Think city chic meets flip flops.
"Drove by CShore a few times over the years and finally wanted to try it. The outside has a chill vibe and the food was all excellent. Also, the best cannoli's we've ever had!" – Google Review 
"Visited here on vacation and the food was phenomenal. We got buffalo chicken wings & nachos for appetizers. Delicious! And then for dinner we tried the ramen bowl,the 'Jake' burger, mac & cheese, & a scallop roll. It all was so yummy and the staff was wonderful!! Laid back setting with great music playing & even a fire pit. Will definitely be back in the future." – Google Review 
Brickhouse Restaurant is a family friendly restaurant, catering to everyone. It's an american style cuisine infused with caribbean flavors, a taste you will never forget.
"My boyfriend and I ate here twice in the 5 days that we were in Cape Cod. The cucumber lemon cocktail was refreshing and all of the food was phenomenal. They had a relaxing outside patio and inside was clean with a fun light up bar. Highly recommend this place!" – Google Review 
"We came here for the first time today. Great food, cozy atmosphere, and open year-round. Amelia, our waitress was fabulous and had a fantastic personality. We has the buffalo cauliflower, sweet and spicy wings, jerk chili, and red velvet cheesecake. We can't wait to come back again soon, especially after tourist season wraps up."- Google Review