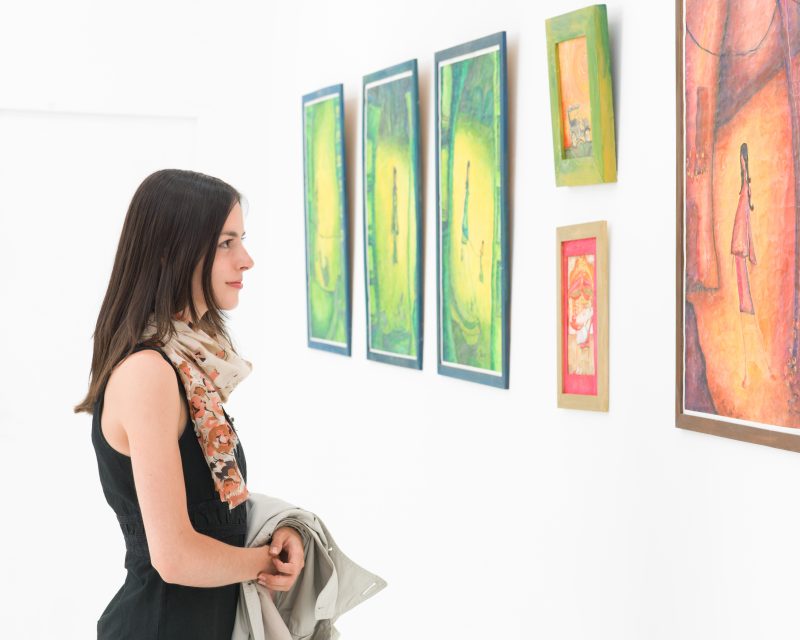 Nantucket has a lively art scene that has been a part of the island for generations. The art galleries on Nantucket have a diverse mix of local and internationally known artists — many that both live and work on the island.  We have found some of the best art galleries on Nantucket.  You can make a day out of visiting these galleries or even just stroll in while you're window shopping or after enjoying some delicious seafood at a local restaurant.  These local galleries will not disappoint offering up inspirational work to view and even take home with you!
We selected the 9 art galleries below based on reviews, unique features, art on display and our own personal experiences. We think they each offer something special and a unique look into island life on Nantucket – they are not to be missed!
9 Must See Art Galleries Nantucket:
For over 30 years Cavalier Galleries has offered an unparalleled selection of contemporary fine art at premier exhibition spaces in Greenwich, Nantucket, and New York. The galleries present traditional and representational artwork as well as modern and contemporary works from local and international artists. Cavalier Galleries offers a wide variety of painting, sculpture, and photography by emerging young talents and those who have established their place in the art historical canon.
Fine Art Gallery representing contemporary realism and traditional representational painting by premier international and American artists. Exhibiting Figurative, Landscape, Marine, still life, narrative, and abstract artworks. Art Galleries located in Nantucket, MA; Naples, FL; and Westport, CT.
"Chris is a dealer I can trust and recommend to clients that are looking for that special work of art that they will not find at other galleries in New England. We are a big fan of Peter Quidley's work and have purchased several of his paintings." – Facebook Review 
The mission of the Artists Association of Nantucket is to foster the visual arts on Nantucket. A vibrant arts community is created by promoting, supporting and encouraging the work of Nantucket artists, providing educational programs in the arts, and preserving the legacy of Nantucket artists.
Samuel Owen Gallery specializes in international contemporary and modern art. The gallery boasts a stellar roster of established and mid-career artists whose work is recognized for incorporating unique techniques, quality craftsmanship, and who embody the energy and spirit of our time. Samuel Owen Gallery exhibits original paintings, sculptures, mixed media, and limited edition prints over three locations: Greenwich, Connecticut; Nantucket, Massachusetts; and Palm Beach, Florida.
Pierce Galleries specializes in buying and selling superior quality 19th – 21st century American paintings. Its inventory commonly includes fine painting examples from the Hudson River School to American Impressionism and Modernism.
"My wife and I bought our dream house on Nantucket and our broker recommended Pierce Galleries. She said that people have been going there for years because their outwork can make walls come to life even in the winter. She was right, the art is amazing. We took our time and ultimately bought 3 paintings that we just love. The owner was really good. He got out his tape measure, held up the paintings in different light and he talked to us about the art. You just don't get that kind of service and attention to detail anymore these days. We highly recommend Pierce Galleries. If you're looking to support a good local business, like we were, come here."  – Google Review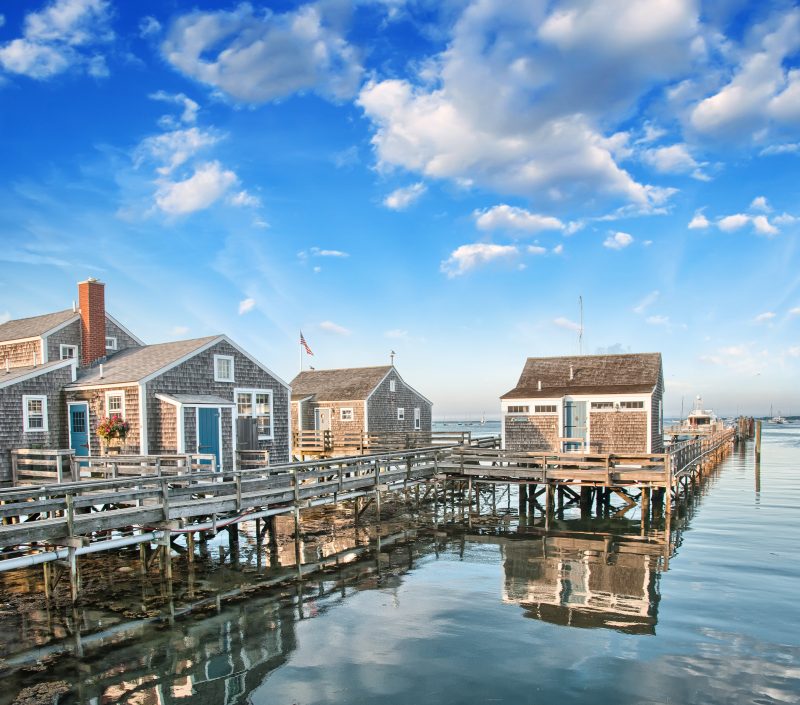 Eric Holch, internationally recognized artist and printmaker, based on Nantucket Island, creates limited edition serigraph prints, posters and his signature line of nautically-inspired silk neckties.
Since 1976, Holch's limited edition prints and oil paintings have been exhibited in over 250 galleries and museums throughout the U.S., Bermuda, England, Australia and Japan. Holch's distinctive images have also been used for magazine covers, posters, cards, linens, jigsaw puzzles, ceramics, needlepoint, clothing and fashion accessories.
Located in historic downtown Nantucket, Hostetler Gallery exhibits sculpture, paintings, photography and fine art prints. Up and coming as well as mature artist's works celebrating the human form, the abstract and color.
Susan has run the gallery since 1986 with focus on the sculpture of David Hostetler. When the gallery was purchased on Centre Street, the larger space afforded an opportunity to show other artist's works. The Hostetler home showcases all the artists works in a gallery extension by private appointment.
Gyotaku is the Oriental art of creating prints of genuine fish on delicate rice paper. This artform captures and reproduces the exact characteristics and features of an individual fish. First practiced in the early 1800's in Asia, Gyotako provided an accurate means of measuring and recording a commercial fisherman's actual catch. "Gyo" translates to "fish" and "taku" means "stone rubbing" in Japanese. Pete has expressed a variety of compositions, textures and colors through this unique artform, breaking through yet keeping with the traditional boundaries of this historic medium.
"Pete's fresh fish prints offers stylish prints of massive trophy fish, small catches, and everything in between. Pete is also an incredibly friendly guy who is very knowledgeable of the island, and happy to share what he knows." – Google Review
The Gallery at Four India Street, Nantucket specializes in contemporary and traditional fine art. The gallery was established in 1989 located in the heart of Nantucket's Shopping district for the past 32 years. Nantucket's only source for Fine Contemporary Art Glass.
The painting collection offers traditional fine art landscapes, seascapes, street scenes of Nantucket. And for the collector of abstract, surrealism, modern art works, the collections will delight all visitors. The contemporary collections of paintings includes emerging artists and renowned artists from around the USA and European countries.
"This is Nantucket's finest collection of artwork! I have been buying art from this gallery for over 30 years. The owner is a knowledgeable and helpful gallery owner. I highly recommend a visit to this gallery if you visit Nantucket. There is an amazing collection of art glass." – Google Review