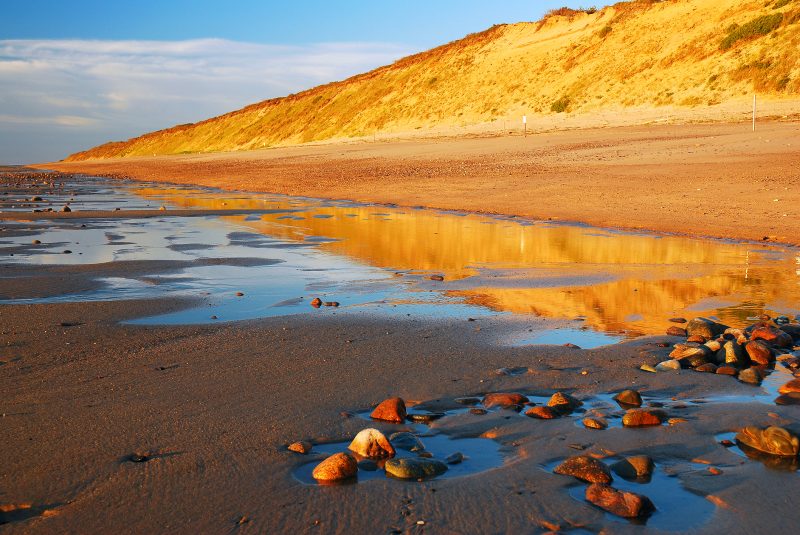 Wellfleet is a perfectly quaint, but vibrant town in the heart of the lower Cape. There are so many reasons to visit this New England gem including amazing art galleries, great restaurants, beaches and so much more! Once you vacation here once, you will be hooked guaranteed.
We picked the top 9 things to do in Wellfleet on your next visit! We selected the places on this list based on the unique Cape experience they each offer. It's never too early to start planning for your next getaway!
Top 9 Things to do in Wellfleet, MA
This seasonal restaurant is one of Cape Cod's premier waterfront destinations. They have delicious food and unbeatable harbor views. Nothing beats the deck or the chill, but elevated, inside the dining room with panoramic windows overlooking the sea. Make sure you order some of the Wellfleet oysters, perfection!
This theater company tells incredible stories and all with a purpose and history. There is much to see here both on stage and on screen. They have special events and virtual events, so make sure to check the calendar on their website for all updated schedules and take a little culture home with you.
Moby Dick's is a landmark spot on the Cape. Established in 1983, they take the New England clam shack to the next level! They have some of the freshest seafood around. You will definitely want to stop in for a casual lunch or dinner, just don't forget it's BYOB.
Van Rensselaer's is family owned and operated and has been around since 1980. They serve amazing local seafood. This casual spot is a great stop for a low key dinner after a day in the sun.
This wildlife sanctuary is the largest nature conservation organization in New England. It was founded in 1896 and has a focus on helping with some of nature's biggest challenges like climate change, loss of biodiversity and so much more. The work that is being done here is so important. They offer self guided walks through the preserve and have an indoor area to check out too.
Remember drive-ins? This place is a throwback and what a fun throwback it is! The drive-in offers good old fashioned family fun. They have an indoor cinema, the outdoor drive-in available in the summer months, mini golf and a seasonal flea market.
Fun Seekers offers surf, windsurfing, stand up paddle board and kiteboarding lessons. Their expert guides/instructors all have certifications for Outdoor Emergency Care and CPR. This is a great place to pick up a new sport or perfect one!
This historic hall holds private events, as well as events open to the community. They are currently offering yoga, Tai Chi and even have a special halloween event coming up. Make sure to check their calendar for all the monthly options.
The Cove gallery has been open since 1989 and is well-known for showing the works of nationally- renowned artists. Larry and Liane seek out the best of the best to make their gallery unique and one of the most popular on the Outer Cape.