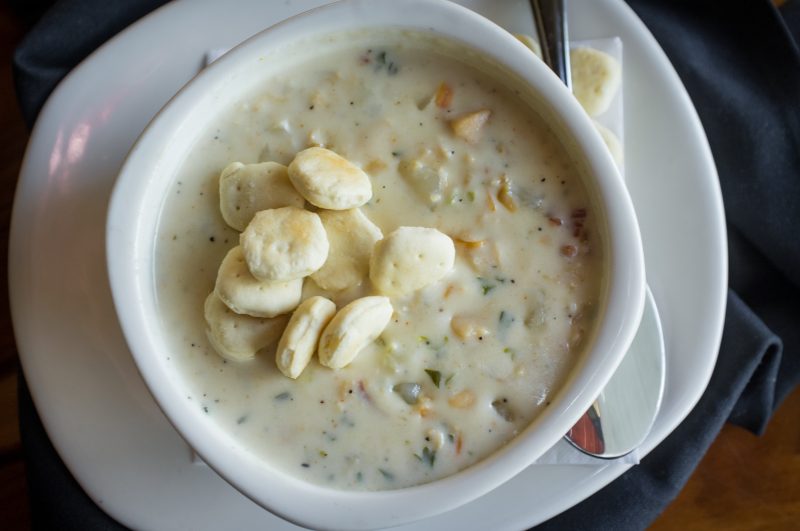 Want to know where to find the best clam chowder on Cape Cod?  Look no further!  Clam chowder and the Cape go hand in hand — clams harvested in the salty air and turned into a delicious Cape staple. New England and especially the Cape is a destination frequently traveled to for this flavorful native chowder. Some restaurants keep the recipe simple and traditional with a creamy broth, others make their own twist on the classic, either way you are going to enjoy a delicious taste of the coast. The restaurants on the Cape hands down have some of the best clam chowder — the freshness can't be beat!
We searched up and down the Cape and selected our 11 favorite restaurants for this local chowder based on reviews, our personal experiences and the best flavors. These restaurants are not to be missed!
11 Best Cape Restaurants for Clam Chowder:
To eat at Mac's Shack is to taste summer. Ice cold Wellfleet Oysters, tender lobster dripping with butter, mouthwatering sushi, and the freshest seafood served on the Cape – made exactly how you like it. It's also the perfect place to relax and drink a beer or sip a craft cocktail with friends and take in the water view.
"An awesome spot with great views overlooking salt marshes. The vibe is amazing, service is great and I haven't even mentioned the food and drink yet which were soooo good. A huge menu or sushi and seafood favorites and of course, the freshest Wellfleet oysters. We will most definitely be back soon." – Google Review 
Named as one of the Top 100 Most Scenic Restaurants by OpenTable, The Ocean House is a contemporary restaurant located on the coast of Dennis. Known for impeccably crafted cuisine and cocktails, only the finest ingredients are served, from locally sourced seafood to organically farmed ingredients. Dine overlooking Nantucket Sound, meet good friends at the famous outdoor Beach Bar, or indulge in a delicious meal with family.
"Great family dinner tonight. Valet parking works on tips. Service was excellent. Food was outstanding. Oysters, charcuterie board, roasted corn salad, sea bass, lobster ravioli were all great. Sundae for two satisfied the four of us. Special location with a ocean front view." – TripAdvisor Review 
Del Mar Bar & Bistro is a cool and friendly nightspot on the Cape for eating, drinking and socializing, featuring native seafood, bistro cuisine and wood-fired, thin crust pizzas as well as popular specialty drinks and an extensive wine list.
"As always, great food and great service. Their Portuguese littleneck linguine is the all time best. And their cocktails are certainly picture perfect!" – Google Review 
Quicks Hole Tavern offers food and drink to locals and Vineyard-bound ferry travelers alike. At Quicks Hole Tavern, the freshest quality ingredients are sourced to delight guests with creative, inspired food and drink. The menu changes with the seasons to offer original twists on local seafood, cheese and charcuterie boards, burgers, freshly made soups, salads and more.
"The service was excellent and so was the food/cocktails. I was surprised by how fast the food came out! It was nice to be able to view the ferries and ocean while eating too. The table had fresh flowers and the entire space was lovely!" – Yelp Review 
"Our first visit here for dinner. It was absolutely amazing from start to finish!!! Beautiful atmosphere, great friendly staff, fast service, delicious food and drink and beautiful views of the water." – TripAdvisor Review 
"What a place! I took two family members here for a late lunch/early dinner, and was INCREDIBLY impressed with the food and service. My salmon fillet was superb: delicious and flaky, with a sweet potato patty underneath it, bacon jam on top, and a roasted corn salsa on the sides. The fish tacos were excellent, as was the Fisherman's Platter.
If you can, get a seat on the back patio up against the river. We were able to see lots of songbirds, as well as several herons fishing for *their* lunches." – Google Review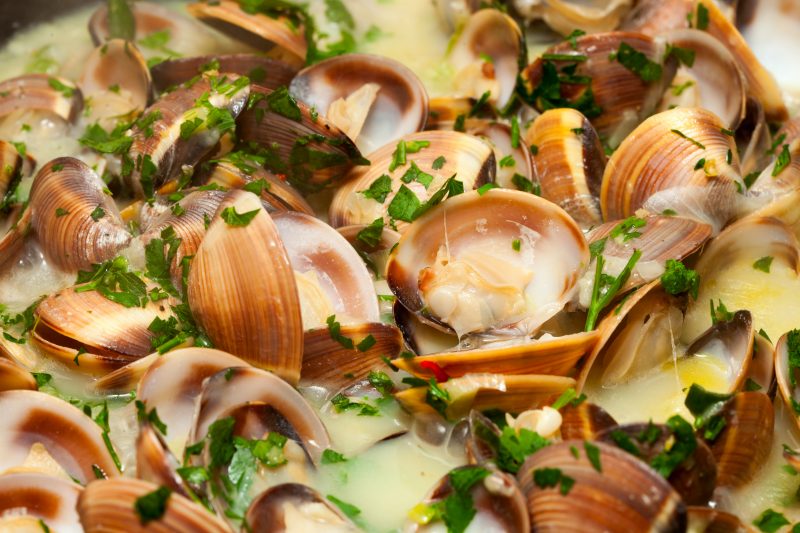 The Skipper Chowder House is one of the Cape's oldest waterfront restaurants with the pristine views of Nantucket sound. The chefs work hard to present the finest and freshest fish available, Angus cuts of beef and not to mention an Award winning clam chowder.
"Unbelievable chowder and lobster rolls, can not say enough about how much I love this place. Our server Mary was the best! Great family friendly atmosphere to bring the kids and the best cocktails for adults!" – TripAdvisor Review 
Since 1983 Moby Dick's has been THE Cape's seafood restaurant for friends and families to eat and have a good time. The New England clam shack is taken to a new level, offering a great experience, and the freshest and best seafood on Cape Cod.
"Great quality seafood, never disappoints. Even the fried selections do not cover up the taste of the fish and the ocean. Not fancy,  but if are interested in nicely prepared New England seafood fare this is a great choice." – Google Review 
"Pleasant atmosphere, friendly service, and excellent food. Everything we had was fresh, well executed, and just plain delicious. Would definitely eat here again." – Google Review 
"Great fresh made in house breakfasts and lunch options. Vegetarian options too. The Irish Benedict was amazing!! Staff was attentive and friendly." – Google Review 
This family owned and operated restaurant and oyster bar has proudly been serving the freshest locally caught seafood and superbly prepared meats since 1980.
"What a great place! My husband and I had dinner here after an afternoon at Marconi Beach. It was the perfect place to enjoy some delicious fried fish and clam chowder. Everyone who works there is so nice. The dessert menu was great!" – TripAdvisor Review 
"Had a great meal and a great evening at Tin Pan Alley. Had a reservation and was seated immediately at a table on the back patio with a great view of the beach and pier.  I was looking forward to a taste of the Cape and they more than met the challenge. I had a sampler of New England Clam Chowder, Lobster Roll, with Fish & Chips. Excellent and all fresh ingredients. Plus there was live entertainment at the front of the house with the music drifting back to us. Perfect, couldn't ask for better." – TripAdvisor Review