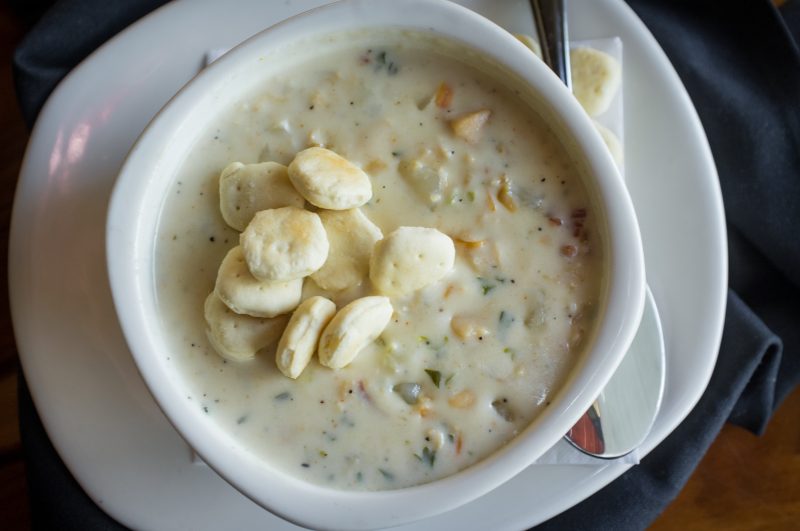 Want to know where to find the best clam chowder on Cape Cod?  Look no further!  Clam chowder and the Cape go hand in hand — clams harvested in the salty air and turned into a delicious Cape staple. The Cape is a destination frequently traveled to for this flavorful native chowder. Some restaurants keep the recipe simple and traditional with a creamy broth, others make their own twist on the classic, either way you are going to enjoy a delicious taste of the coast. The restaurants on the Cape hands down have some of the best clam chowder in New England — the freshness can't be beat!
We searched up and down the Cape and selected our 11 favorite restaurants for this local chowder based on reviews, our personal experiences and the best flavors. These restaurants are not to be missed!
Originally Published: September 27, 2021
Top 11 Restaurants for Clam Chowder on Cape Cod
Mac's has some of the best ice cold Wellfleet Oysters, amazing lobster, mouthwatering sushi (depending on location), and the freshest seafood served on the Cape. It's the perfect place to relax and enjoy the Cape breeze with great food and a drink.
The Ocean House is an award-winning contemporary restaurant located on the coast of Dennis. They are known for impeccably crafted cuisine and cocktails. Only the finest ingredients are used utilizing locally sourced seafood and organically farmed ingredients.
Del Mar Bar & Bistro features native seafood, bistro cuisine and wood-fired, thin crust pizzas as well as popular specialty drinks and an extensive wine list. This cool spot is a great place for a drink and delicious meal.
Quicks Hole Tavern offers food and drink to locals and Vineyard-bound ferry travelers alike. At Quicks Hole Tavern they offer fresh local ingredients in a creative, inspired way. The menu changes with the seasons to offer original twists on local seafood and much more.
Clancy's has amazing waterfront views and a beautiful atmosphere. The food is fantastic and everything you would expect from a perfectly quaint New England spot. The menu specials are so yummy whether you like seafood or steak you will not be disappointed!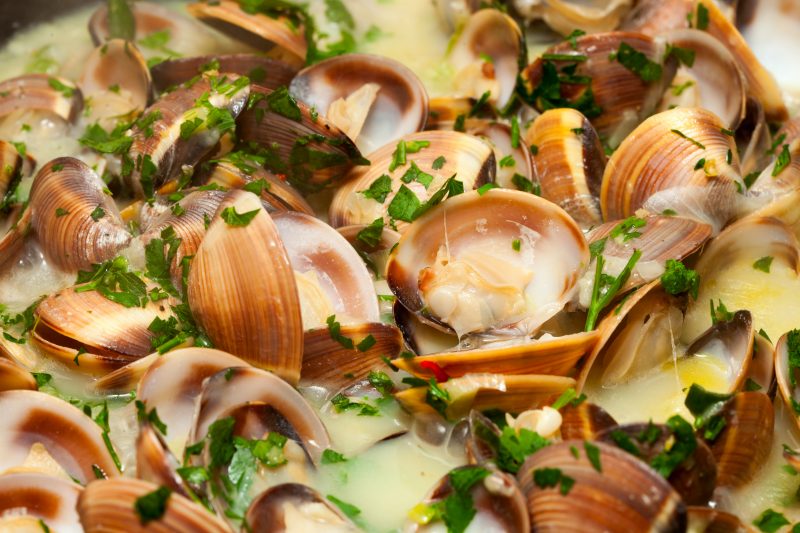 The Skipper Chowder House is one of the Cape's oldest waterfront restaurants with the pristine views of Nantucket sound. They have an award-winning clam chowder and some of the best seafood around.
Since 1983 Moby Dick's has been THE Cape's seafood restaurant for friends and families to eat and have a good time. They take the New England clam shack to a new level with some of the freshest seafood on the Cape.
Sea Street is known for the friendly service and fantastic home cooked food. They serve breakfast all day and an assortment of tasty lunch options.
This family owned and operated restaurant and oyster bar has been open since 1980. The raw bar is fantastic, as well as all their land and sea menu options. You will not want to miss this well-known local spot. 
Tin Pan Alley offers a taste of the Cape with scrumptious seafood and so much more! The clam chowder, lobster rolls, everything is fantastic.