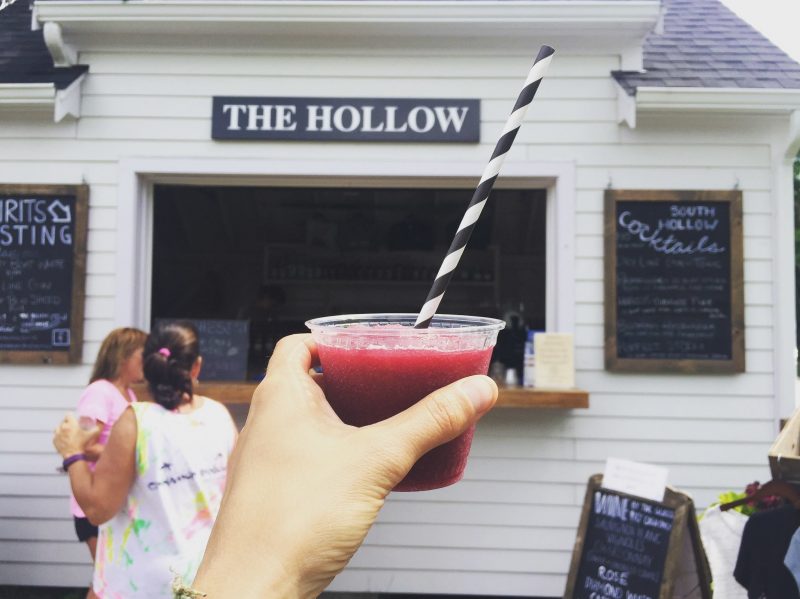 Cape Cod is known for incredible seafood, amazing wineries and breweries, and a party atmosphere, especially in summertime. For those who like to enjoy a fine meal and a delicious drink in warm, welcoming atmospheres, while also exploring a new location and learning along the way – we have a list for you.
We've compiled a list of the top food and beverage tours on Cape Cod. The reviews, the price, the menu, and the location have all put these breweries, eateries and tours over the top and onto our list of best food tours on Cape Cod for 2021. We highly recommend booking a visit to any of these spots on your next trip on Cape!
Top 10 Favorite Food Tours on Cape Cod: 2021 List
Our East Falmouth Farmer's Brewery & Tasting Room is located at 876 East Falmouth HWY right off route 28 and adjacent to Mahoney's Gardening Center. We have a 15-barrel brewing system so our brewing needs are met for all on-site offerings as well as a distributed product. To accompany your brew, we offer cheese plates, charcuterie, crudité and a number of specialty artisan pizzas. To add to the chill brewery vibe, we have outdoor games, live music, and a wide array of fun Bad Martha merchandise and apparel. Please stop by to get a free sample of any of our beers, purchase a flight paddle, a brew by the glass, or take home a favorite brew in 4-packs, crowlers, or growlers. We are open year round and hope to see you soon!
Google Review: "Best beer in all of Mass hands down no question. I'd go here everyday if I had the time. Wonderful owners and staff who work very hard to make sure they do a great job, which they do. Absolutely beautiful sitting area/outdoor seating and bar. I recommend that anyone and everyone go grab a beer and some great food too!"
Google Review: "Numerous beer choices here! I tried the IPA and the Dunkel. Both were delicious! Plenty of seating indoors and outside. They provide you a menu for you to place your order and then bring it to your table. Highly recommended and even grabbed some cans to enjoy back at the [rental]!"
This 3.5-hour guided tour brings you to three of the Cape's best breweries where you will enjoy beer tastings at each location. A fresh locally made sandwich lunch is included in the tour. On this route, you will visit Barnstable Brewing, Naukabout Brewery and Taproom, and Cape Cod Beer.
Cape Cod Foodie Tours is the foremost walking food tour on Cape Cod. We operate seasonally from late spring through early fall. As an insider on the Cape Cod food scene a desire was born to create an attraction supporting and showcasing local culinary businesses. As a result we have answered that age old question, from tourists and locals alike: "where should we eat?"
Hyannis boasts over 50 owner operated restaurants and food related businesses. The main streets and waterfront hold many interesting tales. For instance there were 150 sea captains who called Hyannis home during the 1800's! And the "wash ashores" contribute to the burgeoning ethnic food scene! Our goal is to have you experience a broad sampling of freshly prepared foods. These tastings, from the varied culinary scene, will be enjoyed while walking the historic and scenic streets of Hyannis.
Less than three miles from the ocean, Cape Cod Winery is located on Oxbow Road in the neighborhood of East Falmouth. Much like the beach, our winery is a place of relaxation and we invite you to join us under our large post & beam tent placed over crushed seashells to come sip and savor the flavors of Cape Cod. With over nine different varieties of wine to choose from there is surely something for everyone, whether it is our beloved Rosé Mermaid Water or a refreshing Sauvignon Blanc. Our wines will bring you that tranquil Cape Cod feeling.
The vision and the passion of First Crush Winery is under the proud direction of Frank Puzio, a retired local eye doctor with a Bachelor of Science degree in chemistry. Aside from a rewarding day job, Dr. Frank has been evolving his enology experiences and skills for more than 30 years. The mission for First Crush Winery is simple; to produce exquisite wines that will turn the heads of the most discriminating, utilizing the finest fruit in the land while sparing no expense on equipment and technology.
Facebook Review: "The whole atmosphere is very inviting! Hog Island has done a great job with socially distanced tables amidst a festive vibe. Entertainment is excellent, especially G. Love. Service and food are perfect. It's a great spot for music, food, outdoor dining, and drinks. The co-owner Mike circulated often when we were there, always a nice touch!"
Real tour review: "We did a TapTastings tour yesterday with six friends and had a wonderful time. It was beautifully organized by our hosts, Leslie and Karen, and full of laughter and fun, not to mention good beer, from start to finish. We learned lots about beer and its production as we traveled from one venue to another, and had fun with a raffle and quizzes that gave prizes. Guests are provided with a goodie bag full of snacks, water and TapTastings mementos at the start. Prior to arrival at each brewery, we were given a sheet that listed the beer offerings there, with a description of each to help us make a selection of the 3- 5oz pours that are included in the tour. The tour can include any brewery in the area, and they were all about customizing the tour…. e.g. we ended the tour with an early dinner, then were dropped off at our home where the your started. We had a great time, and would definitely recommend TapTastings excursions and hosts Leslie and Karen, if you're looking for a fun way to spend the day with family/friends!"
We are a winery and distillery and we have tastings, wine by the glass, cocktails and a food truck.  We welcome wine lovers from around the world, who visit the tasting room and gift shop in our carefully restored 1830's farmhouse.  South Hollow Spirits is our onsite distillery, where we produce Twenty Boat Rums and Dry Line Gin in our 250 gallon copper pot still.  Visit us to also sample our spirits, enjoy a cocktail on the lawn in the company of friends, and savor the taste of the season.