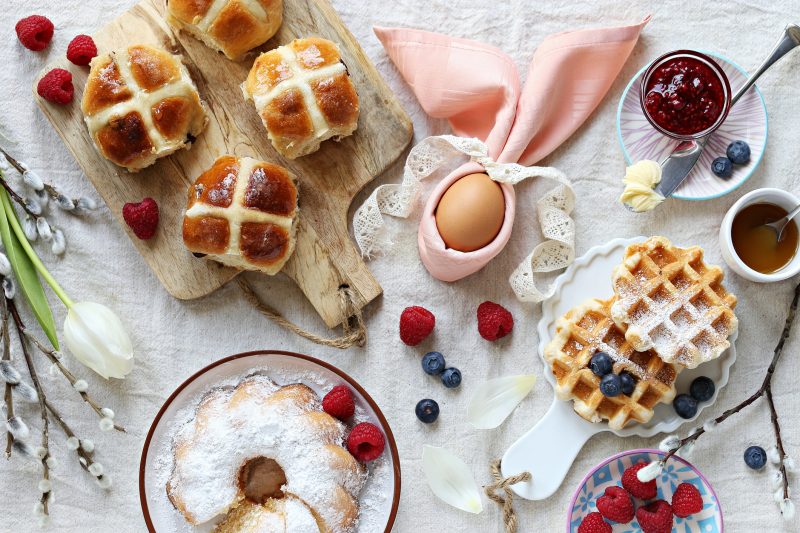 Are you looking for a great restaurant to celebrate Easter with a delicious brunch and perfect atmosphere? Well, this is the list for you! There is nothing like getting together with family to celebrate a holiday! These restaurants take the work out of hosting for you, so you can just enjoy your time together.
Cape Cod has a lot of restaurants so we chose our 6 favorites that offer a special Easter brunch. We picked the restaurants below based on reviews, our own personal experiences and the menus they offer. All of them are a treat to make your Easter celebrations even sweeter!
Top 6 Easter Brunch Spots on Cape Cod
This restaurant is a culinary adventure. They focus on fresh local ingredients and bring a bit of imaginative upscale flair to the Cape. The well-known head chef, Chef Charles, has worked in kitchens all over the world including a Michelin star kitchen in San Francisco. His dishes will inspire you and your tastebuds. C Salt offers a special Easter experience with weekend specials that you won't want to miss!
Yarmouth House offers delicious homemade meals with only the freshest locally sourced ingredients. They have a traditional menu with a twist. This restaurant has been a staple since 1978 and they continue to serve up some of the most delicious seafood and prime rib. They also have a fantastic wine list and rotating weekly specials.
This quaint spot offers a creative American menu. They have some of the freshest seafood around and a beautiful atmosphere. The wine list is extensive and fairly priced. This restaurant is a true New England experience. They have specials too and are a great spot for an Easter celebration.
This gorgeous restaurant has been recently renovated and has both indoor and patio seating available (weather permitting). Along with the delicious menu of authentic Italian fare they also have a great wine list. For Easter they offer a special menu, so be on the lookout on their website!
The Dunbar House has an amazing brunch and lunch. You can choose from a variety of teas or wines. The food is outstanding with a classic brunch menu. This cozy place will make you feel like you have stepped back in time! They offer a special menu for Easter.
This fun spot is great for Easter brunch; they even offer a special menu with yummy entrees like pineapple roasted ham, prime rib and a land and sea option. They have an inviting, laid-back atmosphere and are very family friendly!