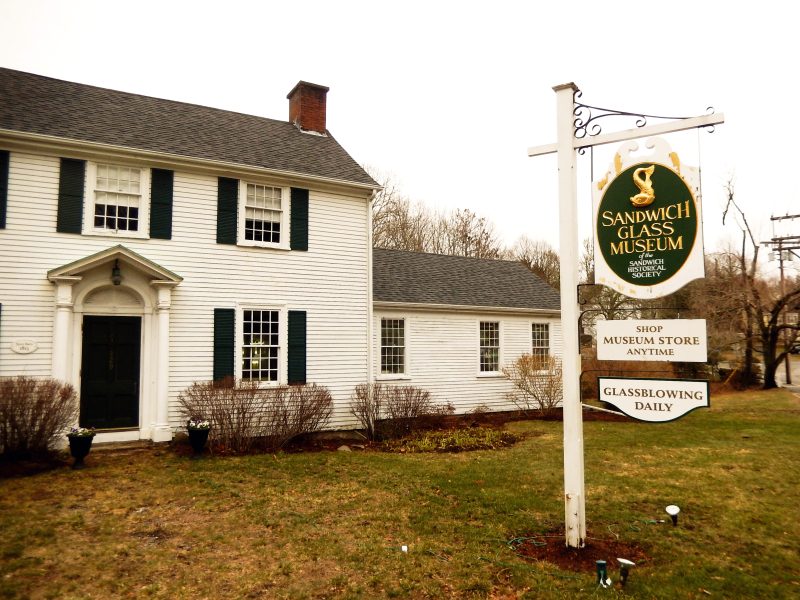 You can't spend all-day, every day on a beach on Cape. You'll surely have a couple of "free" days where the family wants to explore the local area. There's plenty of art, culture, and must-see museums on both the Upper Cape and Lower Cape. We've compiled a list of our absolute favorites.
We based our list on exhibits, pricing, visitor reviews, and more. We highly encourage you to stop in to any of these award-winning museums on your next trip. Congrats to all our winners!
Originally Published: May 7, 2021
10 Best Museums on Cape Cod
The Cahoon is a lively, fun, and inspiring place to engage with contemporary art, enjoy family-friendly events, attend open houses, educational programs and visit a fantastic museum shop. Housed in a 18th century New England home you will also get some history. It is your one-stop place for Cape Cod art and culture.
The Cape Cod Museum of Natural History was founded in 1954. Their mission is to encourage and advance understanding of our natural environment through discovery and learning. The museum is housed in a 17,000 square foot building on its own 80-acre site and abutted by 320 acres of town- and Conservation-owned land. It
is a wonderful Cape Cod family activity destination. 
The Falmouth Museums on the Green contain a treasure trove of stories and artifacts that tell the story of the town of Falmouth. The museums overlook the Village Green and two 18th-century houses display period furniture, fine art, textiles and rotating exhibits that provide a glimpse into the town's rich historic past.
Heritage is perfect for the whole family, with walking paths, beautiful gardens, permanent collections and changing special exhibits. Don't miss the Magnolia Cafe for a bite to eat, and a variety of programs for families, children and adults.
Highfield Hall & Gardens is not your typical historic estate. Highfield is a vibrant cultural center surrounded by restored gardens, peaceful walking trails and conservation land.
The John F. Kennedy Hyannis Museum Foundation preserves and promotes the legacy of President Kennedy, his family, and their deep connection to Cape Cod.
John F. Kennedy Hyannis Museum is a multimedia exhibit designed to open a window on the days JFK spent on Cape Cod.
The Museum contains displays of ancient artifacts and other Native American heirlooms that form a chronological commentary on life among the Wampanoag for thousands of years. Displays include a variety of tools, baskets, hunting and fishing implements, weapons and domestic utensils.
The Pilgrim Monument was founded in 1892 as the Cape Cod Pilgrim Memorial Association—Cape Cod's oldest not-for-profit organization. Its purpose is to commemorate the Mayflower Pilgrims' first landing in the New World in Provincetown, in November 1620.
The Provincetown Museum is a charming mix of the old and the new. The permanent exhibits retain the charm of an old-fashioned history museum.
Founded by artists in 1981, CCMoA is the home of Cape Cod Art. The Museum preserves the work of the Cape's finest artists and celebrates the distinctive artistic identity of the Cape, the Islands and the region.
The Sandwich Glass Museum has presentations and new exhibits to better tell the story of the glass industry in Sandwich. You can watch glass being blown and turned into creative works of art.