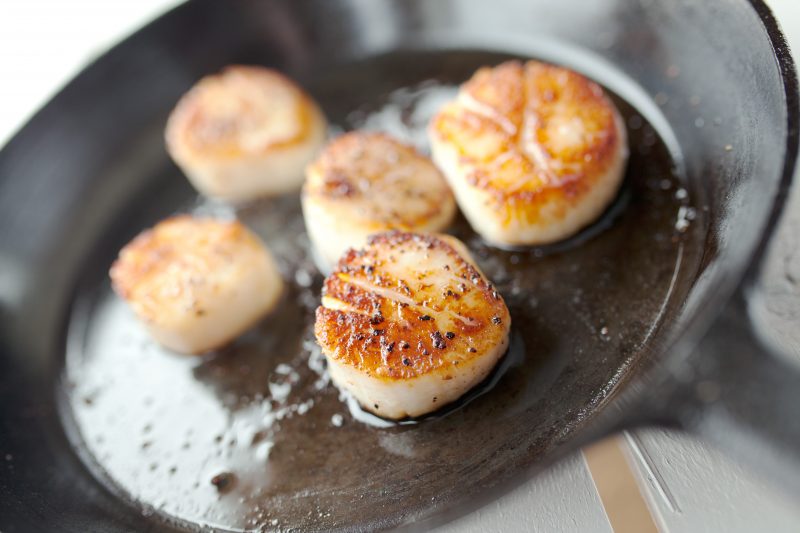 Martha's Vineyard and Nantucket are only a short ferry ride away from the mainland, however when you get there it feels like you have traveled much further — with a true vacation getaway feel right when you step off the boat. There are a wide variety of restaurants with delicious fresh seafood, focused on local catches. Scallops in particular are locally sourced off the coast and can be found on many of these menus and are a true delicacy.  The Islands are known for these fresh local seaonsal scallops and the restaurants below do an amazing job of showcasing them and even in some cases selling them frozen off season, so they can be enjoyed year round.
Below are some of our local favorites to get some delicious bay and sea scallops. We selected them based on reviews, our personal experiences and the high quality seafood they each have to offer.  They are worth the trip!
11 Best Restaurants for Scallops on The Islands:
"Very special. Stunning dining room and equally superb food. During a recent one week stay on the island we dined here three nights. Very kind and welcoming staff." – Google Review
"The Straight Wharf Restaurant is our "favorite" places to dine for dinner in Nantucket. We started with a nice bottle of Pinot Noir and enjoyed the bread serving while awaiting our pear & celery salad and hand-rolled ricotta cavatelli appetizers. The salad was so fresh and bright, and the cavatelli was amazing! For dinner my wife had the Dayboat Scallops and I had the Sustainable Catch which happened to be Haddock and they were both fabulous. We topped off the dinner with the Chocolate Pot de Creme which words cannot describe." – TripAdvisor Review
The Proprietors Bar & Table brings a distinctly Nantucket viewpoint to the local food scene and is a culinary ode to the island's historically well-traveled palate. Offering a menu of creatively-interpreted global cuisine.
"Exceptional, unique dinner options, promptly served, with creative flavors in each bite. My definition of heaven. Don't be afraid to try things on the menu you can't pronounce. It's all brilliantly designed to delight. Compliments to the chef!" – Google Review
Beach Road (Vineyard Haven, MV)
Beach Road lives up to its wonderful reputation on the island.  The menu is interesting and the flavours are exciting. Restaurant is certainly sophisticated, but not overwhelming for a mid week dinner on vacation.  If you love seafood and American cuisine a visit here will keep you talking for days!" – TripAdvisor Review
"This restaurant was recommended as the best seafood place on the island. It did not disappoint. Our party of six dined outside on the grass just off the front patio. The inside of the restaurant was very busy and the usual noise of people enjoying a night out. Our waitress was topnotch with a lovely easygoing attitude. And the food was scrumptious! Highly recommended." – TripAdvisor Review
Dune (Nantucket)
The ever changing menu showcases an innovative selection of the finest in seasonal local produce, fish and meats from regional farms and select purveyors.
"Amazing! Probably one of the best meals I have ever had! A nice spin on many classics by utilizing different flavors and textures. The calamari was out of this world and so unusual since it had jalapeño and basil, the ricotta and figs combined with peaches and walnuts was decadent, and the scallops melted in your mouth. Portions are perfect, wish I could try their entire menu!" – Yelp Review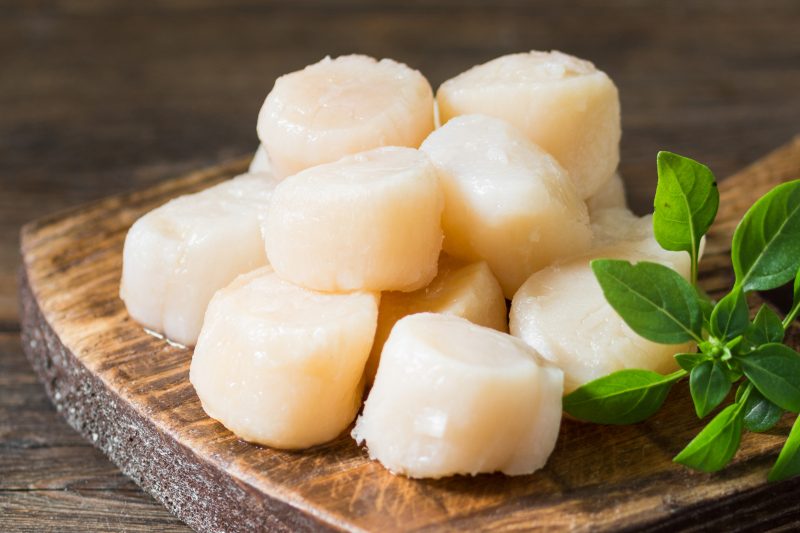 "One of the best meals I've had on the island. The service was incredible. The food was amazing. Extremely welcoming. Clean and observed all Covid guidelines. I felt comfortable and safe. Everyone already knows this place is incredible, so make sure to make a reservation." – TripAdvisor Review
"Honestly can't decide whether food or the service was better… both were equally amazing. These people know what they're doing. Cozy spot with lots of character that shows in every aspect of the experience – from the decor/ambience, to the cocktails and freshly sourced ingredients, even the cheeky verbiage of the menu." – Google Review
All of the shellfish comes from the cool, crisp waters of the Northeast, most often being locally caught. The fish is so fresh "it will make you blush." Martha's Vineyard Bay Scallops available fresh and frozen when off season.
"Very fresh seafood available for takeout. We got fish and chips, scallops, lobster roll, oysters on the half shell. Everything was well prepared, fresh and tasty. Outdoor picnic tables are available." – TripAdvisor Review
State Road is an inviting contemporary tavern located in the agricultural town of West Tisbury on the island of Martha's Vineyard. The interiors, designed by Michael S. Smith, are appointed with unique antiques. The campus is planted with herb, fruit and vegetable gardens that are harvested daily for seasonally focused menus.
"We enjoyed our dining here. Started with the Serrano ham, and scallops and crab cake small plates. Finished with Trombette Pasta – local cranberries, english peas, north tabor arugula pistou, cheddar espuma. What an excellent experience. Alexandra's service was superb!" – TripAdvisor Review 
"Long wait, but friendly service, fresh seafood, and great price. Obviously this is a town favorite and a must if you're in the area! Take a nice walk around the beach paths while you wait for your food :)" – Google Review
"We spent the last night of our week on Martha's Vineyard in Menemsha. The public beach was the perfect spot for lunch. We walked over to Larsens and got stuffed quahogs and scallops to eat on the beach. We placed our lobster dinner order for our sunset dinner meal. We picked them up in time to set up and enjoy on our boat with wine and music for the perfect way to end our vacation." – TripAdvisor Review
Providing great food at reasonable prices. Linda Jean's has been in Oak Bluffs for over 40 years and has become an island favorite amongst both locals and visitors. The sauces, gravies, and soups are from scratch. Meals are always prepared to order using the finest ingredients. The fresh seafood comes from The Net Result and burgers, which are ground daily from the neighbors at Reliable Market.
"Great service with smiles and conversations. Sweet waitress who was informed and checked on us frequently. All food done to order and delicious. Large portions. We left stuffed. Don't miss out on this gem along Circuit Ave Oak Bluffs." – Google Review
A casual family atmosphere where you can come enjoy great seafood prepared simply, good drink and fine company. Nantucket Bay Scallops are a part of this restaurant's identity. Each year they are sustainably harvested for an annual quota, preserved, sealed & flash freezed in preparation for the summer restaurant season. Offering top quality scallops.
"What a great surprise on our visit to Nantucket. It was a rainy icky night and we did not want to go far from our accommodation so we found the Lobster Trap and wandered in off the street. The food was perfect the service was exceptionally attentive, the atmosphere was total New England nautical and the place had a great vibe." – Google Review