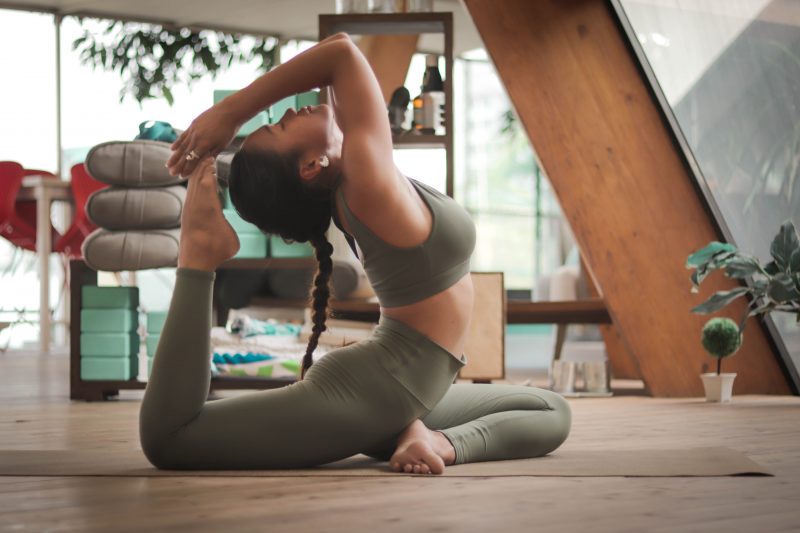 Ever hear the phrase "I need a vacation from my vacation"? For some, running around finding the hottest activities and getting a surge of adrenaline is not their idea of a stress-free trip. And although Cape Cod has endless opportunities for recreation, there are also hundreds of options for low-key relaxation as well.
A 2010 Stanford Research Institute study estimated that wellness tourism is a growing $106 billion industry. We've combed through hundreds of yoga studios on Cape Cod and the Islands to create our list of our favorites.
We highly recommend stopping in to any of these 10 award-winners to enjoy a Cape Cod vacation away from the hustle and bustle, and one that will leave you feeling incredibly zen on your return trip!
10 Top Yoga Studios on Cape Cod:
From Cape Cod to Key West offering yoga classes, retreats, workshops, bodywork and teacher training. Yoga on the Beach is honored to teach classes on the beautiful and fragile Poppy Spit.  It is in partnership with Save Popponesset Bay that they offer our classes for your pleasure and education in our relationship with nature.  May we all leave gentle footsteps upon her shores.
"The teachers at Power Yoga of Cape Cod are helpful, knowledgeable and experienced about yoga. I highly recommend this group if you are a beginner or an experienced yogi. Rhia and Andrea are really great!" – Google Review
Located in the Bell Tower Mall on Route 28 in Centerville, Massachusetts on Cape Cod, Centerville Yoga & Wellness Center offers a peaceful space for the community to experience a variety of yoga classes for all levels of ability as well as services such as massage, reiki, reflexology and an infrared sauna. Their mission is to assist individuals in achieving optimal health and wellbeing in mind, body and spirit.
innerglow yoga offers an array of yoga and meditation classes for all levels. From gentle to power, you will find a class that speaks to your heart.​ Please stop by and see our beautiful space to take a class​ or browse in our shop. Our sole mission is to support you on the path of returning to your truest self, one breath at a time. Come move, breathe, and nourish yourself while igniting your own innerglow.

"I have been going to this studio when I am on the Cape on weekends all year and in the summer for the past few years. This is a great yoga studio. In the summer, Petra is one of the best teachers to teach a challenging smooth class in a crowded studio. The workshops are really good too. Love this studio." – Google Review
Quiet Mind Studio offers high quality yoga, massage and other wellbeing options in a beautiful space in the heart of Wellfleet on Cape Cod. Their yoga teachers offer quality yoga instruction across a variety of styles and traditions to create a practice that is safe, challenging, and enjoyable for students of all experience levels. Quiet Mind Studio classes provide an unique opportunity to explore and practice different styles of body alignment, breath work, and sequencing. This experience ultimately leads to a personal practice that is unique and perfect for you.
Ebb & Flow Wellness is bringing the Slow Spa movement to the East Coast! They offer health packages or individual treatments specifically designed for each clients' needs using locally-grown, organic, and preservative-free products. Their services include massages, facials, peels, micro-dermabrasion, body wraps, face & body waxing, Yoga, Pilates, and more.
Yoga on the Vine is a collective of yoga teachers & therapists, trained under our own rigorous & comprehensive programs. Incorporating deep study of anatomy, biomechanics, the history & philosophy of Yoga, plus decades of combined experience, we seek to provide the most supportive, uplifting & welcoming environment for your yoga practice. We offer classes for all levels, private instruction, indoor and outdoor classes, and SUP yoga on our beautiful island of Martha's Vineyard. We also specialize in private events, whether it be for vacation, a bridal event, or corporate team building, and can help you create the perfect, unforgettable experience for your group.
"Welcoming friendly vibe and Lovely intimate space with gorgeous light and heated bamboo floors! The instructors are all amazing! I highly recommend signing up or dropping in for any of the classes offered! You won't regret it" – TripAdvisor Review
Fly Yoga (Martha's Vineyard)
"Sherry Sidoti is an amazing teacher who provides classes with tremendous benefit to the body, mind and soul. She is one of a kind and I highly recommend taking one of her classes if the opertunity presents itself." – Google Review
Dharma Yoga Nantucket offers personalized yoga instruction to students of all ages and levels of experience. Group Classes are offered at YOGAFARM, the the Serene and Spacious Hayloft above Bartlett's Farm. Private and Semi Private classes are offered by appointment at YOGABARN. Lots of light and air flow through this hand-built studio.