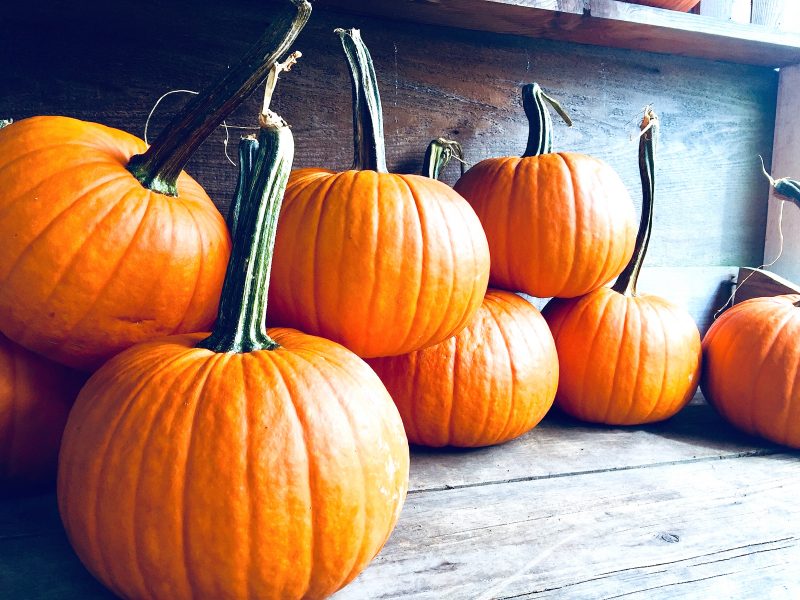 Cape Cod is best known for its summers, however there is surprisingly a lot to do on the Cape in the fall, too! The weather is still warm and mild, leaves are falling and the crowds have dwindled, which makes it the perfect time to enjoy many different fall activities for what is known to many as a "Second Cape Summer." Although there are a lot of places that close for the shoulder seasons — a lot of places and activities stay open like the vineyards, breweries, farms, museums and much more!
We selected our top 12 Fall Activities below based on reviews, what they uniquely have to offer and our own personal experiences. So grab your sweater for those crisp Cape days and check out these amazing and festive fall experiences!
13 Must Visit Fall Activities on Cape Cod:
"Amazing experience. Live entertainment, tables spaced out safely, beer options, cocktails, wine and food. Very causal and relaxed vibe here. The server who was clearly very busy, was very personable and engaging.  We have always loved coming to this brewery but this experience was so well structured. They are going out of their way to make sure everyone remains safe and still have the feeling of being on vacation or a relaxing afternoon." – Yelp Review
"Fantastic displays of glass and the history of glass making. They have hourly glass demos which are fun and informative to watch. We also immensely enjoyed the special exhibit of contemporary women glass artists. Nice gift shop too. Totally recommend, especially if the weather isn't good for the beach." – TripAdvisor Review
"Great community art space with rotating galleries and artist studios. Front desk staff is incredibly kind and helpful and encourage you to make yourself at home. Free to visit, but they accept donations, so you can go that route to support community art. Oh, and there is also a great terrace/patio area." – Google Review
Since 1992, Coffee Obsession continues to invite people from all over to experience our independent coffee shop located in Queens Byway of Falmouth, MA. We encourage our visitors to enjoy a tasty beverage in a place as warm and welcoming as your eccentric aunt's living room, featuring a variety of local artist's work.
"So nice to find a friendly locally-owned coffee shop with lots of coffee and bakery choices, including gluten free. Right in town of Falmouth near the bike path and bike rental shop." – TripAdvisor Review
"What a lovely spot for a glass of wine in the summertime! Worth the short drive out of PTown for this serene escape. They have expansive grounds on which to enjoy your vino- table service in the front and a cash bar in the back. They have a wonderful variety of wines, and they also have some locally distilled spirits!" – Yelp Review
"Spirits are excellent. It was a great spot to try a sampler and on a cold day. The tables with fire pits were a great touch." – Google Review
Ethically sourcing, roasting, and serving specialty coffee on Cape Cod since 2015. Snowy Owl Coffee Roasters offers high-grade, freshly roasted and meticulously prepared coffees. Specialty coffee beans are procured from importers, small-lot growers, and cooperatives that focus on environmental sustainability, economic development, and educational enhancement programs.
"Friendly staff, and amazing coffee. My first visit to the Cape I had to stop there and grab some! I took home the Jaws blend which they ground on site for me, it is delicious. I will be back!" – Facebook Review
"This place is too much fun. The selection of packaged candies and chocolates is really extensive and the service is really helpful. The chocolate covered Oreos are amazing, as are the chocolate buttercreams. Lots of different fun candy too – like candy Lego pieces, chocolate lobsters, etc." – Yelp Review 
Cape Cod Lavender Farm is a family-owned business located at the heart of 11 secluded acres. Boasting over 7,000 plants, the property is surrounded by 75 acres of conservation land with woodland walking trails. The farm is free to visit, open March-December.
"Love this place. It has a nice walking trail around the property. Lots of photo opportunities. A quaint shop full of home made products that are worth the trip. Plus you can leave with your own lavender plant to enjoy year round." – Yelp Review 
"I was so happily surprised by the farm. We came to take my kids to see the baby goats and stayed way longer when we realized how awesome the farm was. It was $8 per person for a day pass but we were able to harvest any of the open plants, herbs, or flowers (and they had tons available) as well as see donkeys, chickens, goats, alpacas, ducks, and a bunny. I would really recommend taking kids here." – Google Review
"This review is for the annual Sheep Festival in June, there is also an autumn festival. The Taylor-Bray Farm was more of a picturesque historical location than a working farm. It is well maintained and expertly staffed by the Taylor Bray Farm Preservation Association. The festival was a well done little event. Lots going on, not too crowded, and very well organized. I especially liked that the sheep shearer and the sheep-herding demonstrators had microphones and amplification. Made it very easy to enjoy. Touring the main house was interesting as well." – Yelp Review
"Finally! A wonderful family run brewery in the area. The beer is made on-site. The flight came with your choice of 4 -5oz beers. At least nine to a dozen types from blueberry to vanilla milkshake. Really great beer and friendly service." – TripAdvisor Review
Only the finest ingredients are used, locally sourced whenever possible, and the utmost care is used in hand crafting the spirits. Every batch of production is personally distilled by artisans using traditional techniques coupled with modern technology. The result of these painstaking efforts is exceptionally high quality spirits that delight the palates of the world.
"Wonderful spirits and canned mixed cocktails. Well worth stopping in to try everything. Super friendly and helpful staff." – Google Review