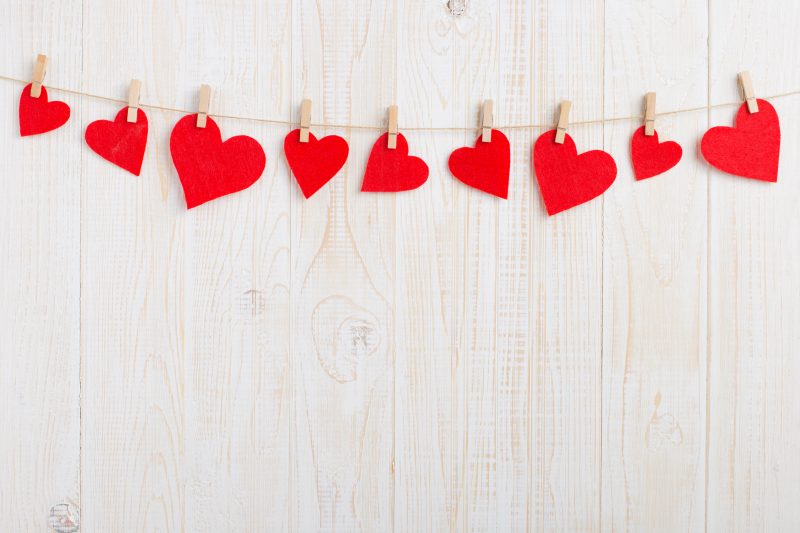 Love is in the air! Valentine's Day is quickly approaching and everyone is looking for the best ways to celebrate. We can help! Cape Cod has lots of great options from casual to fancy award-winning restaurants, shows to see and special gifts to buy. There is something for everyone to make the ones you love happy.
We picked the top 14 places to check out this Valentine's Day to make it extra remarkable. We chose these places based on our own personal experiences, reviews and the unique experience they each offer. So grab the one you love and get ready to impress!
Top 14 Ways to Celebrate Valentine's Day on Cape Cod:
This theater has almost a century's worth of history. It started as the first place to view movies in Chatham. It was closed for a period of time, before it was reopened in it's historic home. They offer a great selection of movies. This is the perfect place to enjoy a movie before or after dinner this Valentine's Day, while also supporting a local treasure.
This restaurant is a culinary adventure. They focus on fresh local ingredients and bring a bit of imaginative upscale flair to the Cape. The well-known head chef, Chef Charles, has worked in kitchens all over the world including a Michelin star kitchen in San Francisco. His dishes will inspire you and your tastebuds. C Salt offers a special Valentine's experience, with Valentine's Day weekend specials that you won't want to miss!
This is an award-winning bistro located in a romanticly charming Inn. They have indoor dining and also a pretty and quaint back patio for when the weather is warmer. With fireplaces going and live piano music playing in the background, this cozy restaurant is everything New England including the delicious menu with fresh seafood and other local offerings. This is a perfect spot for a romantic Valentine's meal!
Looking for dinner and a movie this Valentine's Day? The Cinema Pub in Falmouth offers leather comfy seating and dining tables with waitress service, all while you enjoy your movie! They currently have a limited menu, but still offer some snacks, soda, beer and wine. They offer 3-D and regular movies so come and support this local theater!
Estia (Mashpee + Falmouth)
Estia is now taking Valentine's reservations! Make the day/night extra special by enjoying it at this modern Greek restaurant with a twist. They serve up delicious wood stove pizzas and all sorts of authentic greek dishes. On Saturday nights they also offer live music at both locations.
Box Lunch (Wellfleet + Truro + Provincetown)
This low key spot offers tasty sandwiches with only the freshest ingredients. It is perfect for a picnic lunch for two or for the whole family. Make sure to try their signature "rollwich" which is made from the freshest pita bread with your choice of what is rolled inside. It is truly delicious!
The Cape Symphony offers great inspiring performances in a beautiful theater. They also offer a variety of classes to learn the arts, with two campuses in Falmouth and Barnstable. This symphony is an important part of the community and their main goal is to bring happiness to everyone that steps in the theater!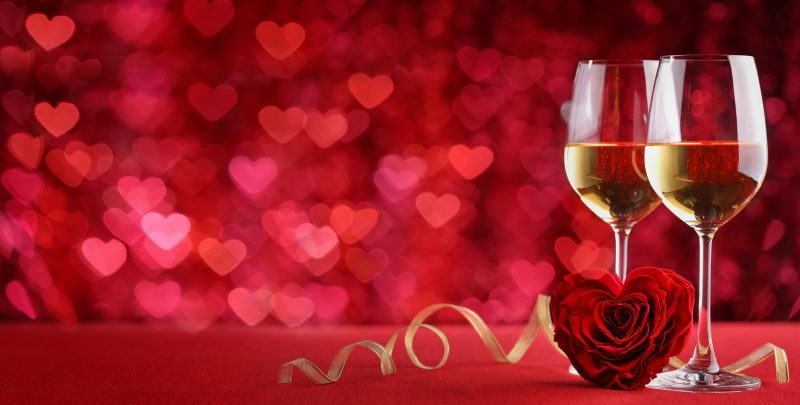 This restaurant is conveniently located in Mashpee Commons. You can enjoy some shopping and a great Italian meal all in one visit! Siena is named after the town in Italy and draws inspiration from their food and lively social atmosphere. This is a warm and inviting place with delicious drinks and homemade dishes to fill you up. You will  leave feeling satisfied and happy.
The Academy for Performing Arts offers wonderful theatrical shows and classes. Everything is based in their historic theater that has become an iconic part of the community. They are a non-profit organization and always looking for people to join in teaching, acting and learning. Catching a show here along with dinner would make for a perfect Valentine's Day, while also supporting the local community arts.
This restaurant has a beautiful dining room and bar that overlooks the Provincetown Harbor!  You can expect the freshest seafood here and amazing unique Italian inspired dishes. This place is great for families or a romantic evening. You will not be disappointed with the food, service or the incredible views!
This is the place to go for something sweet for your sweetheart! Ghelfi's is a staple family owned and operated candy store in Falmouth and Mashpee. Falmouth is their original location and has been around for over three decades. They offer premium handmade chocolates and candies. You can have the experience in person or everything is also offered online.
The Pheasant is offering a Japanese Izakaya style pop-up restaurant this winter. Izakaya means "stay-drink-place" and is typically describing a casual, inviting warm pub-like place that people can relax, socialize and enjoy good food and drinks. For this pop-up they are offering a menu of small plates to share. February 14th is the last night this restaurant is open before they take a break until Spring.
Cabot's is a part of the history and community of Provincetown. This humble little candy shop was started in 1927 with hand-pulled saltwater taffy. Nothing says New England like some fresh saltwater taffy, now does it? To this day you can enjoy this taffy and many other sweet handmade decadent treats at their shop or by ordering online.
This cute little family owned jewelry store has been around for 40 years! They carry handmade jewelry from local artists. They have nautical themes to match the location and also precious gemstones. There is something here for every price range and occasion. This is a great place to get something beautiful for that beautiful person in your life this Valentine's Day!