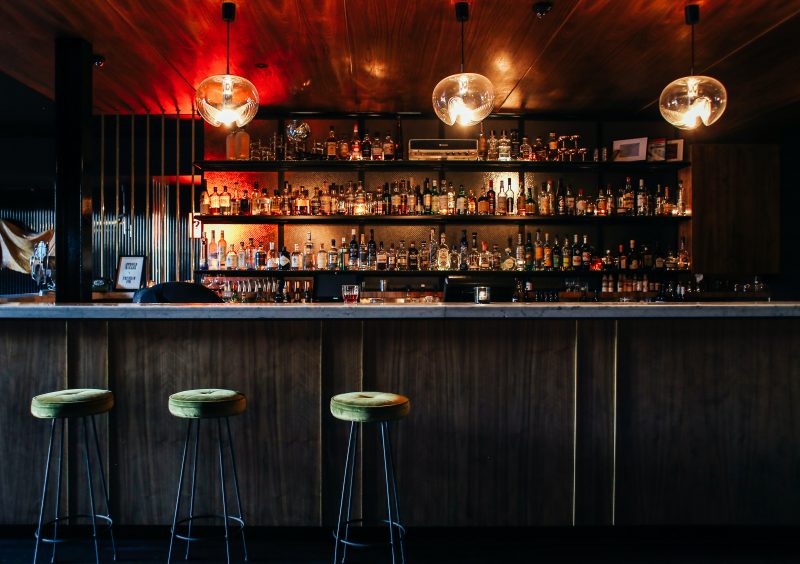 Cape Cod is known for its laid back summer vacation spots, beaches, fresh caught seafood, and rich history.  These intertwining pieces are what makes the Cape so special and a place people want to visit over and over.  Whether you are a history buff or just looking for something different, the restaurants on this list check all the boxes.  
What sets these spots apart? Well, you will not only get delicious food and great service, but a story to go with it.  Some of these restaurants including the Old Yarmouth Inn and Whitman House have been welcoming visitors for over 100 years!  While The Red Cottage, Sagamore Inn, Ciro & Sals, Lobster Pot, Skippers and many others on the list have decades of stories.  Some are historic for their presence in the community and location – if The Squires walls could actually talk, the tales it would tell.  
These restaurants have stood the test of time in an ever-changing climate and they each have something unique to offer, which has kept them going, and made many of them landmarks for both locals and summer tourists alike.  
If you are visiting the Cape checking out these restaurants is a MUST! 
Historic Restaurants on Cape Cod 
Established in 1937 The Lobster Pot is a Provincetown Tradition and the iconic neon lobster sign has guided generations of guests to their door.   People come from around the world to experience their fresh seafood, an amazing view of Provincetown Harbor and outstanding Cape Cod hospitality!
Established in 1968 Squire has become an iconic staple in the Cape Cod restaurant/bar scene.  It offers a diverse menu in a fun, laid back family friendly atmosphere.  There are license plates and memorabilia all over the walls, which creates a down-home historic feel.  If you have been here once, you will certainly be back!
Established in the early 70s the Land Ho! in Orleans is a genuine Cape Cod hang out, with a charm and character all its own. The atmosphere is warm and inviting, as intimate as it is lively. Orleans business signs hang from every available ceiling space, reflecting the Ho's close connection to the local community.
The Wicked Oyster, established in 2004, is located at 50 Main Street in the town of Wellfleet on Cape Cod.  The original structure houses their main dining room and it dates back to 1750. The building was floated across the bay from Billingsgate Island, which is now a mere sandbar visible only at low tide. Through the years additions were made to the building as it went from residence to restaurant. There were quite a few popular restaurants here.
While adding their own touch to the building they are careful to honor its rich history and keep the comfort of a Cape Cod home.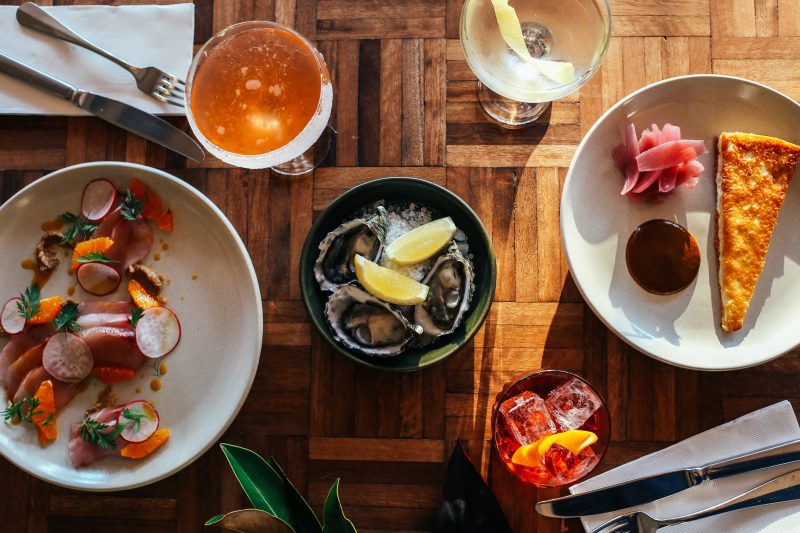 Established in 1946 Landfall Restaurant is Woods Hole's premiere waterfront restaurant.  Constructed of wood taken from shipwrecks and boards from old buildings, Landfall's dining room is authentic Cape Cod.  
Originally established in 1696 this is one of the oldest on the list. When it opened in 1696, the inn was used as a wayside inn/stage stop.  It no longer welcomes overnight guests, but is an amazing place to stop to enjoy a fresh local culinary experience rich in history. 
Originally built in 1936 by Walter J. Weeman the Red Cottage started as a 2 1/2-room "cottage".  It has been owned by many families since then, starting out as strictly seafood, becoming a grocery and eventually expanding to the restaurant it is today.   
The Red Cottage enjoyed a top-to-bottom "period restoration" in 2009, boasting a return to its 1950's splendor in the dining room, state-of-the-art restaurant equipment, and installation of a vintage South Dennis picture collection along the walls. Their motto remains the same as always – "Same Day Service."  
Wimpy's was established in 1938 as a small hamburger counter. Over the years as Osterville grew in popularity, so did Wimpy's. After numerous additions Wimpy's now has over 200 seats and a thriving retail/take-out market.
Provincetown's best known and most popular restaurant was founded by Ciriaco Cozzi and Salvatore Del Deo in 1951 as a coffee shop. Today, the restaurant consists of a  number of loosely connected dining areas in a romantic brick wine cellar serving italian specialities.  Still known as an artists' Restaurant; you may find yourself dining next to Anne Packard or Paul Resika.  
The Skipper Restaurant and Chowder House established in 1936, is one of Cape Cod's oldest waterfront restaurants with the pristine views of Nantucket sound.  Skipper's offers the finest and freshest fish you can find, Angus cuts of beef and not to mention their Award winning clam chowder. 
The original Sagamore Inn was built in 1900 along the old road to Provincetown, located further east on Route 6A next to Knowlton's Auto Salvage. It burned down in 1930. Later in the 1930's, the new Inn, constructed the same year, was built on the town line.  The restaurant has been sold many times since then, going through many changes, and is a local landmark famous since 1963 for seafood platters, Italian pasta dishes and "Shirl's Yankee Pot Roast."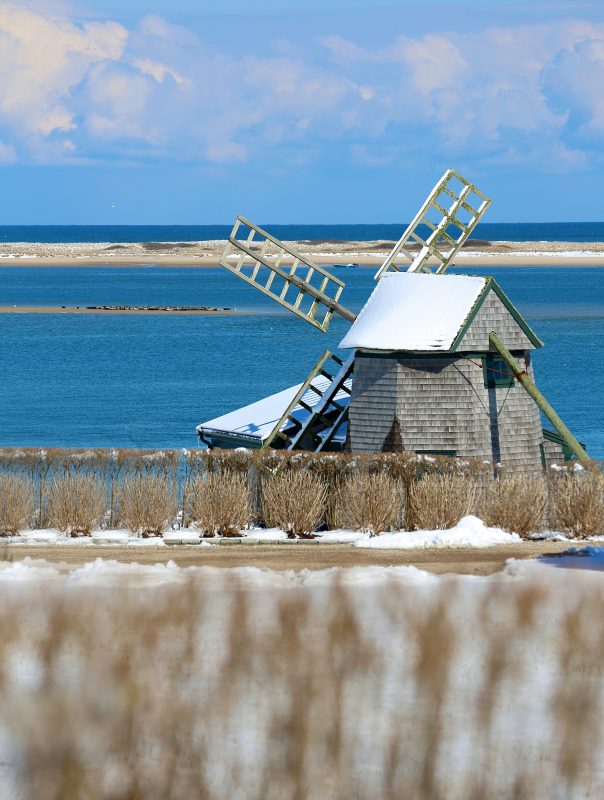 The Dolphin was started 70 years ago by the current owner Nancy Smith's grandparents and has been a landmark in Barnstable Village ever since. A hands-on restaurant for three generations, patrons will always be greeted by a friendly face who often knows your name.
Established in 1894 by the Whitman Family this restaurant has been welcoming visitors for over 100 years.  It started as a bed & breakfast and was then turned into a pancake kitchen in 1962 by the Rice Family.  In the 70s dining rooms were constructed, built with materials rich in history, and in 2001 the Bass Tavern was added. This historic restaurant has become one of the finest on Cape Cod and is a must visit! 
A landmark for Cape Cod's best seafood, Swan River Restaurant and Fish Market have been proudly serving their guests the freshest catch since 1954.  Family owned and operated, Swan River specializes in fresh seafood, lobsters, clambakes, raw bar and more.
Established in 1938, Gina's by the Sea is a landmark eighty-seat restaurant located just steps from the beautiful beaches of Cape Cod Bay in the historic district of Dennis, Massachusetts. It is best described as casual elegance in an unpretentious setting.
During the winter of 1929-1930, the Janoplis brothers built the Mayflower Café where it stands today.  Going through many changes with family members The Mayflower is currently owned and operated by the third generation of Janoplis' Donna, Darin, and Michael and offers a diverse menu of seafood and multicultural cuisine.