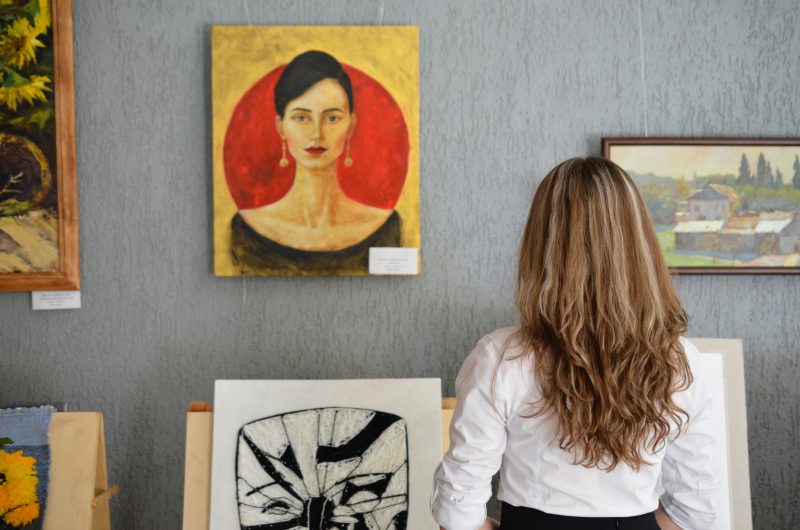 Art lovers, rejoice! On Cape Cod, you'll never go too long without a fantastic gallery nearby. From ones supporting local artists, to others lucky enough to feature famous works, the Cape Cod art scene is one to behold. So where should you go? We're here to do the heavy lifting for you.
We chose these award-winners based on reviews, art on display, unique features, location, and our own extra subjective criteria. Book a trip to Cape Cod soon and make it a point to stop in to any of these award-winning galleries.
10 Best Art Galleries on Cape
See all Orleans vacation rentals
The Falmouth Artists Guild will celebrate its 50th anniversary in 2016. Today, the Guild is a tax-exempt, non-profit organization with 550 members and a full roster of classes, workshops, exhibits, and art sales offered on a year-round basis. The Guild also collaborates with other community groups on joint artistic events. The Guild's main purpose is to provide a place to create art and improve artistic skills. Artists of all ages, levels and media are welcome.
See all Falmouth vacation rentals
O'Malley-Keyes Fine Art is known as the most relaxed fine art gallery on Cape Cod. They would like you to visit their gallery and spend as much time as you would like, in a stress-free atmosphere, surrounded by art. You will usually find the artist and owner, Julia O'Malley-Keyes, painting on the back patio or puttering around in her gardens in warm weather. 
They want you to feel free to ask any questions that you might have, but then you will be left alone in the gallery to enjoy the paintings and discuss what you like and do not like about each one in complete privacy. They encourage you to bring your children, and the artist will take all the time that they need to explain how each painting was created.
From the Owner, Tim Bates:
"I have been an art enthusiast all my life and have been a collector for many years. A lover of life and having a tremendous admiration for all people, places, and things,  I find that art embraces these more than anything else in my life.
People:  The artists and the collectors who together form a bond that often is unbroken.
Places: Where we all are from, where we all have been, and where we all plan to go as we travel through life.
Things:  Articles that remind us of the people and the places in which we have encountered.
There is no better reminder than a painting created by an artist with their own hands. Most of my art can bring me back to a fond and loving memory from the past or allow me to dream of where I want to go.    I have brought together some of the most talented artists who bring to the canvas the best New England has to offer. Chapman Art Gallery will be known for not only New England artists but for national and international artists as well.  We will continue to grow with the ever-changing world in which we live by offering art that will satisfy anyone's palate. I look forward to your visit."
"Beautiful artwork and a very eclectic variety of art! From watercolors, to wooden sculpture! With all kinds of mediums used, you will have to reign yourself in when you walk into this family owned and operated gallery!" – Google Review
Domonic Boreffi has worked in fine art galleries for the last 20 years: First in San Francisco, then in Boston, where he was a docent at the Isabella Stewart Gardner Museum. More recently, on Cape Cod, he was a director in a local gallery for nearly six years. He chose Chatham because of the thriving art scene.
Domonic has juried art shows at The Copley Society in Boston, The Creative Arts Center, Chatham and Falmouth Artists Guild. He has also curated museums shows at The Cape Cod Museum and the 2018 Marguerite E. Falconer exhibit, titled, "An Artist's Journey" at the Atwood Museum in Chatham.
Located in the center of town, Cortile Gallery hosts one of the largest and most diverse collections of original contemporary local artwork along with the works of regional and national artists. Cortile Gallery's distinguished body of work includes oils, acrylics, encaustics, glass, ceramics, sculptures, bronzes, monoprints, photography, white and black line prints, woodcuts, found objects art, and jewelry.
The Bowersock Gallery was established in 2004 as a venue to encourage and explore a deeper interest and enjoyment for contemporary, modern, abstract and classical works of art. They are dedicated to being one of the foremost art galleries.
Their passion to serve our clients along with a commitment to foster an environment where inspiration can flourish, include portrait, landscape, still life, figurative, sculpture, photo realism and encaustic works, in diversified forms of visual expression.
Currently representing thirty established New England artists as well as emerging new artists, regionally and nationally recognized, whom are members of the Guild of Boston Artists, Copley Art Society, the National Sculpture Society and the Pastel Society of America.
See all Provincetown vacation rentals
"Art galleries offer an escape to places filled with wonder. Focus Gallery exhibits photography from a variety of talented artists with a keen eye for nature and life adjacent. The works evoke a sense of calm and wonder and the clean open space offers the perfect backdrop to allow you to wander. The staff is well versed in the artists, their techniques and tools and happy to answer any questions. A small selection of tastefully curated books are on hand as well. Take a detour to Focus on a different view of the world and if so inclined bring a piece home." – Google Review

See all Chatham vacation rentals
Karen North Wells, an award-winning artist based in Cape Cod, paints in all three media: watercolor, oil and acrylic. She considers herself an impressionistic painter, neither painting absolute realism, nor abstraction but somewhere in the middle.
Karen regularly paints florals, boats, still lifes, landscapes and seascapes, but bringing buildings and water views to life for special commissions are Karen's specialties.
The studio opened in 1990 with 100 tons of earth on top, supported by ten tree trunks. Because of the earth surrounding three walls and the roof, the gallery is exceptionally quiet and insulated from outside noises. Plus, the roof bursts alive with wildflowers in summer, fall, and spring, showcasing nature's artwork.