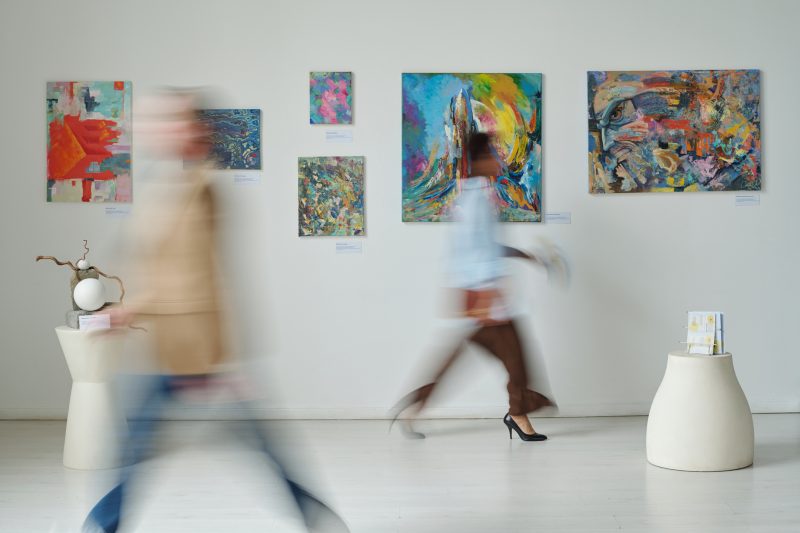 Art lovers, rejoice! On Cape Cod, you'll never go too long without a fantastic gallery nearby. From ones supporting local artists, to others featuring famous works, the Cape Cod art scene is one to behold. So where should you go? That's where we come in!
We chose these award-winners based on reviews, art on display, unique features, location, and our own extra subjective criteria. Book a trip to Cape Cod soon and make it a point to stop in to any of these award-winning art galleries.
Originally Published: September 13, 2021
10 Best Art Galleries on Cape
This wonderful art gallery is a place you will look forward to visiting every time you are at the Cape. The art is always beautifully displayed. The owner, Helen, is knowledgeable and friendly. She definitely has an eye for up and coming artists.
See all Orleans vacation rentals
Today, the Guild has a full roster of classes, workshops, exhibits, and art sales offered on a year-round basis. The Guild's main purpose is to provide a place to create art and improve artistic skills. Artists of all ages, levels and media are welcome.
See all Falmouth vacation rentals
O'Malley-Keyes Fine Art is known as the most relaxed fine art gallery on Cape Cod. They would like you to visit their gallery and spend as much time as you would like, in a stress-free atmosphere, surrounded by art. 
This gallery is not only known for its New England artists, but for national and international artists as well.  You are guaranteed to find something for every artistic palate.
Cove Gallery is family owned and operated and showcases beautiful artwork from watercolors, to wooden sculptures and more! This is one you will not want to miss!
Gallery Antonia is proudly a part of Chatham's thriving art scene. Their fine art displays are carefully chosen and curated.
Located in the center of town, Cortile Gallery hosts one of the largest and most diverse collections of original contemporary local artwork along with the works of regional and national artists. Cortile Gallery's distinguished body of work includes oils, acrylics, encaustics, glass, ceramics, sculptures, bronzes and so much more!
The Bowersock Gallery was established in 2004 as a venue to encourage and explore a deeper interest and enjoyment for contemporary, modern, abstract and classical works of art. They are dedicated to being one of the foremost art galleries. They c
urrently represent thirty established New England artists as well as emerging new artists, regionally and nationally recognized.
See all Provincetown vacation rentals
Focus Gallery exhibits photography from a variety of talented artists with a keen eye for nature and life adjacent. The clean space is the perfect backdrop for the wonderful art that invokes all sorts of senses.

See all Chatham vacation rentals
Karen North Wells, an award-winning artist based in Cape Cod, paints in all three media: watercolor, oil and acrylic. She considers herself an impressionistic painter, neither painting absolute realism, nor abstraction but somewhere in the middle. Karen regularly paints florals, boats, still lifes, landscapes and seascapes, but bringing buildings and water views to life for special commissions are Karen's specialties.