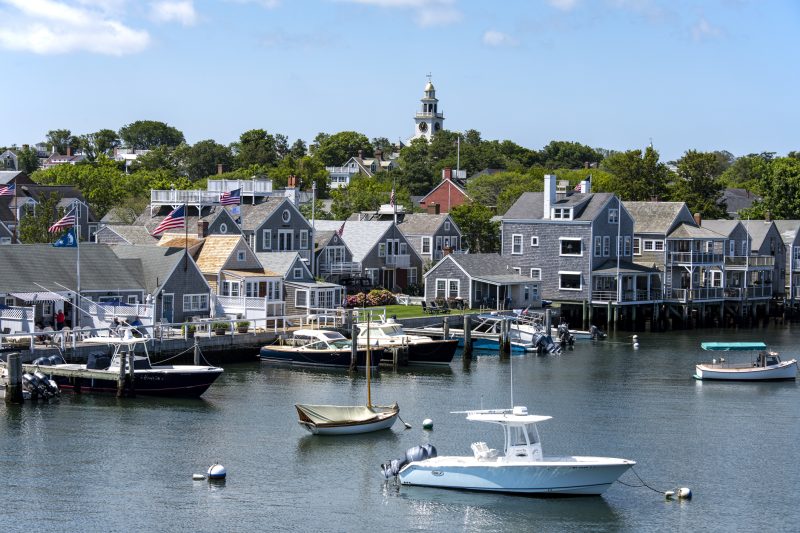 Looking for a reason to plan a trip this year? Nantucket has the quintessential New England charm and is full of things to do, see and eat year-round. The options are endless with beautiful beaches, gorgeous places to bike and walk, festivals, breweries and so much more!
We picked our top 10 reasons you will want to visit Nantucket this year and listed them below. They are bucket list worthy!
10 Reasons to Visit Nantucket in 2023
Discover Nantucket by land and sea at this cool museum. They honor Nantucket's history of shipwrecks, lifesaving, and rescuers. One of their feature attractions is the tall ship Lynx. You can see it floating around through Nantucket Harbor in July and August or even catch a ride on it. History buffs get ready for an experience!
This iconic clothing store is the only place allowed to sell the true authentic "Nantucket Reds" line of clothing. Nantucket is known for this signature color attire, so make sure to check it out next time you are there! Nothing like a classic style.
Looking for a good time? This well-known local spot offers great drinks from local distilleries, in-house crafted brews and food trucks. Live music starts daily at 3pm!
The Whaling Museum offers an experience to look back into history when Nantucket was the world's whaling capital. There are cool exhibits, many educational opportunities and so much more! You could easily spend the afternoon here.
This premeir film festival takes place every June. This festival attracts film goers from all over the world. Plan ahead because they book up fast!
Nantucket has over 30 miles of paved bike path, much of it with incredible scenic views. Young's has been around since the 1930s. Many think they have the best bikes on the island with all different types and sizes available. The service is also fantastic.
This classic Nantucket shop has been around since 1968 making the most luxurious handwoven ultrafine throws and blankets. This is a great stop for a non-cliche souvenir and a great addition to your home!
The Downyflake is a landmark family-friendly restaurant with some of the best donuts around. They serve breakfast and lunch dine-in and take-out. This is a must-visit when on the island!
If you are looking for classic comfort food, then this is your spot! Black-Eyed Susan's serves up some of the best breakfasts your taste buds will ever experience.
Looking for something a little more educational and fun. The Nantucket Book Festival is a great event that is well-attended annually. This is an outstanding event to explore literature you may know and find new.