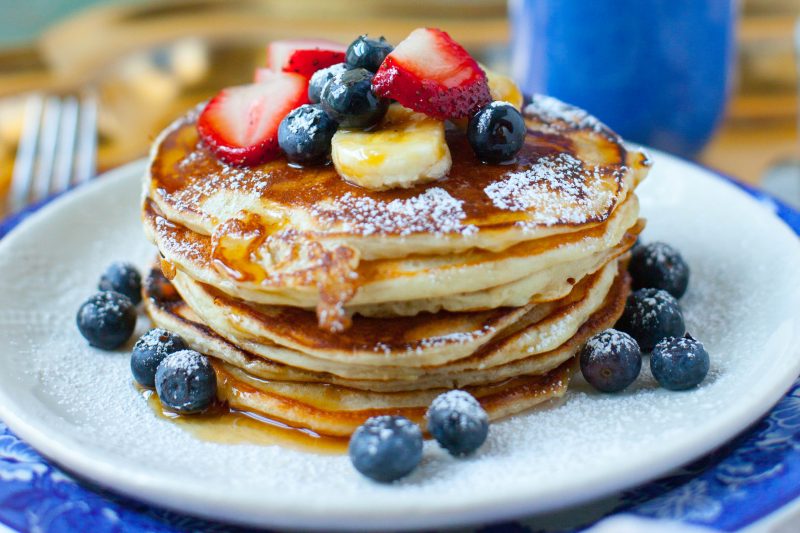 Cape Cod is known for it's seafood, but a well kept secret, is that it also has a lot of delicious mom-and-pop restaurants serving up fresh homemade breakfasts daily year round.  If you're looking for homestyle waffles, pancakes, pastries or any of the classics look no further!  We found the best of the best on the Cape to fix any sweet or savory breakfast cravings.
We selected the top 12 breakfast spots below based on reviews, menus and our own personal experiences. We think they each offer something special with well balanced menus and some unique twists on classics to start your day off right at the Cape – they are not to be missed!
12 Best Breakfast Spots on Cape Cod:
Hole in One has a unique in house bakery run by four sisters for a quarter of a century.  It is a quintessential Cape Cod experience.  Delicious homemade donuts and assorted sweet and savory baked goods and breakfasts – currently also offering lunch options.
The Fairway is the sister restaurant to Hole in One (in Eastham they are conjoining) and serves breakfasts from hearty dishes to continental choices. Five styles of pancakes, seven styles of country breakfasts, seven choices of eggs Benedict — yet also featuring bowls and granola for lighter start-your-day meals. Traditional recipes, happily modified to suit your preferences.  Breakfast is served until noon.  Fairway is also open for dinner, with a full dinner menu!
Persy's Place (Mashpee, Falmouth, Hyannis)
Known to have New England's largest breakfast & brunch menu.  Persy's Place opened its doors in 1982. Since then it has been run and managed entirely by family and friends.  Offering "in-house" baked bread and a vast variety of quality ingredients for both breakfast and lunch.  Also reviewed and recommended by the Boston Globe, the Providence Journal, and Yankee Magazine.
"We spent a week based in Hyannis while we explored the Cape and didn't realize this place was here until our second to last day here. This was a gem for us as the people are friendly, menu is large and food was fantastic." – TripAdvisor Review 
"My only picture is of the empty plates! Raisin French toast, home fries, a pancake, hash and over medium eggs…all perfect!! VERY sweet and hard working staff." – TripAdvisor Review
A healthy and delicious eatery and coffee venue in the town of Sandwich where you can feel at home sipping a freshly brewed cappuccino or latte all day, surrounded by easy going customers, familiar faces and an attentive wait staff.  Grab a quick breakfast sandwich with your hot "brew" on-the-go or relax at a cozy corner table with the daily paper and a hearty breakfast plate with eggs any style.
"Stopped in for a coffee and bagel. Rich coffee, freshly made pastries and muffins! There's a side table to flavor your coffee and tea, as you prefer. The Chew tries to be as Earth friendly as possible. Inside and outside seating, exceptionally gracious staff! Love it here." – Google Review 
Keltic Kitchen is the place to go on the Cape to get a traditional Irish breakfast.
"Really great, simple food. We had one of the Irish breakfasts with bacon (rashers), brown bread, eggs, black and white pudding, and sausage. Everything was really good and tasty. Just good solid food. Staff was very friendly. Portions are large but we finished it all because it was so good! Looking forward to returning here again." – Google Review 
"Worth the wait! Serving sizes are massive in my opinion, the corned beef and hash was very flavourful and absolutely worth a try. Their rashers are good, and their fried potatoes are spectacular. I've never had fries cut like this, but it's game changing. You may have to wait a bit for seating, but it's worth it.
The decor is very homy, cozy, feels like a family kitchen. Evie was wonderful and the staff make you feel at home. The experience is 10/10, as is the food." – Google Review 
In June 2015, the Spoon and Seed team that brought farm to table & holistic cuisine to Cape Cod has simultaneously transformed the way locals dine year round. Breakfast – Lunch – Take & Bake – Sourdough – Holistic Cuisine – Farm to Table
"Gourmet food in the middle of an industrial park! If your a foodie or just like to try something a bit elevated then your regular breakfast food this is your place! I got the special Turkey and butternut squash over anandama bread! My Husband got homemade hash and eggs! It was delicious! They have cape cod nitro cold brew on tap which is also yummy! The hash browns are crispy small potatoes!" – Google Review
"This is our second time here, went last summer when we rented in Falmouth and again this summer. The quality is high, so many imaginative flavor combinations – I can't get enough of the lemon poppyseed pancakes! Delicious eggs benedicts, love the crab cake version and the smoked salmon version. Their corned beef hash is perfect, and we love that we were asked if we wanted it crispy – a great sign the chef knows how to please! Excellent service, highly recommend!" – Google Review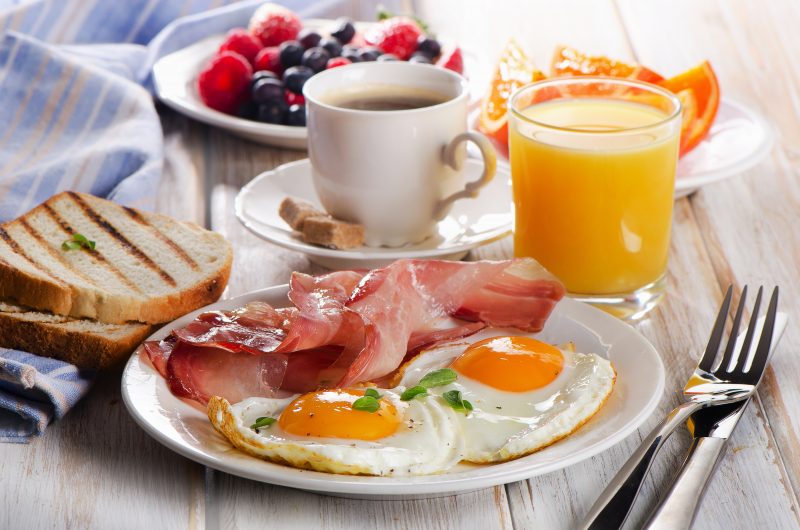 The Pickle Jar's motto is any good meal should start with wholesome, natural ingredients and be served in a warm and friendly atmosphere.  Cookie Jars and baked items are supplied by Butterqueen Cakes of East Falmouth, special orders available upon request!
"Very nice. Staff was great. Cute, clean. I had breakfast. It was good. It was very New England. They had great pastries, cookies. Good gluten free and vegan options. A lot of space inside and out. I would absolutely refer them to anyone visiting downtown Falmouth, Ma" – Google Review
"What a great choice!! We signed in and quickly were seated outside (beautiful fall day!) Friendly quick service- great coffee, delicious breakfast sandwiches served with their signature pickled veggie salad!" – Google Review
Locally owned and operated Ruggie's Breakfast and Lunch serves quality food at great prices.
"After driving past Ruggie's for years we finally went for breakfast, and are we glad we did. The service was very good, and so was the food. The chicken with waffles was a great breakfast that was different than all of the other typical breakfast spots. And all of us left full and happy. We'll be back."- TripAdvisor Review 
"Great prices, seated promptly, delicious homestyle breakfast and the waiter was really nice and super friendly. Love the comfortable feel of the place as well." – Google Review
Yolqueria offers a fantastic brunch with favorites like Mexican folded eggs with carnitas, juicy and crispy fried chicken atop french toast or a healthy protein bowl. Also serving tacos for take out from 10 am – 2 pm with homemade corn tortillas and grilled street corn, when the sweet ears are able to be sourced.
Locally-sourced products from the Cape or New England, including Provincetown's own Captain's Daughters tea and Silloway Maple from Vermont.  Everything is made fresh, in-house, including coffee cake, the well-loved hollandaise sauce and yummy pork carnitas based on Chef Brandon's grandmother's recipe.
If you have a hearty appetite and are looking for a great meal at affordable prices. Grumpy's is the place to go for breakfast or lunch. Located along 6A in East Dennis the Family-owned and operated restaurant has been serving home-style cooking since 1991.  Breakfast & lunch served year-round to cape codders and its visitors.
Grumpy's is well known for its delicious homemade soups, hearty meals, and warm atmosphere. Every meal is prepared with only the best ingredients and each dish is cooked to order with the highest quality meats, cheese, and produce.
Since 1973, Hearth 'n Kettle has remained true to its original concept: a restaurant that serves hearty, wholesome, great tasting meals, at reasonable prices, in a warm, friendly atmosphere.
"Hearth 'n Kettle was the first restaurant I ended up going to since moving to Cape Cod. Each experience has always been really great, and I absolutely love all the different styles of eggs benedict they have. I always feel welcomed as soon as I walk in the front door. Molly was our server today, and she was an absolute joy. Keep up the great work, everyone!" – Google Review
The Eat Cake 4 Breakfast philosophy is food should be fun and delicious. People all over the world celebrate life with food, and pastries are the party favorite!  Established in 2015, Eat Cake 4 Breakfast has become an iconic part of the Cape.
"You really cannot go wrong with their quiche. Their baked goods are excellent and they also have a wide variety of mini cakes and tarts for celebrations and birthdays." – Google Review