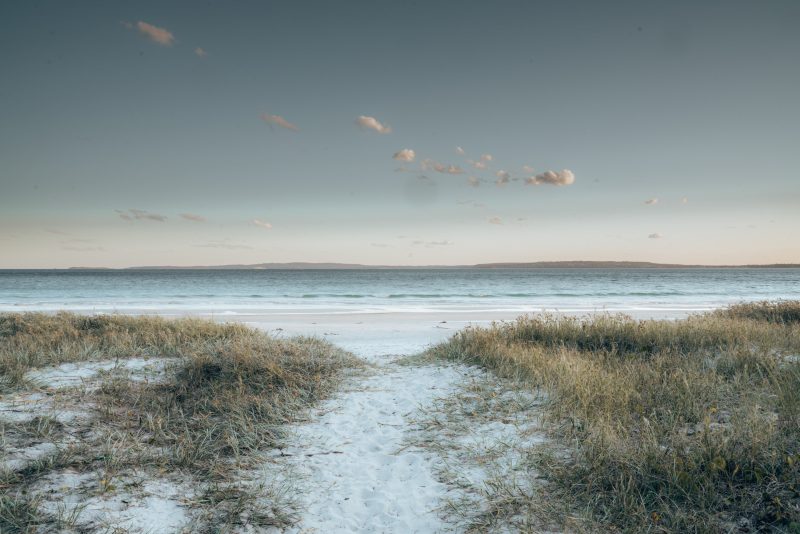 Cape Cod is best known for its summers, however there is surprisingly a lot to do on the Cape in the winter, too! The weather is chilly, snow falling and the crowds have dwindled, which makes it the perfect time to enjoy many different winter activities. Although there are a lot of places that close for the winter season — a lot of places and activities stay open like the vineyards, breweries, theaters, museums and much more!
We selected our top 13 Winter Activities below based on reviews, what they uniquely have to offer and our own personal experiences. So grab your sweater for those crisp Cape days and check out these amazing and festive winter experiences!
13 Must Visit Winter Activities on Cape Cod:
Adventure comes to life when the train departs for a round-trip journey to the North Pole led by our merry-making cast!  Set to the sounds of the motion picture soundtrack, passengers will relive the magic of the classic story as they are whisked away on THE POLAR EXPRESS™ for a 1 to 1 ½ hour trip to meet Santa.
Onboard, the conductor will punch golden tickets for each child. Dancing chefs and waiters will perform while Christmas carols play, and you'll enjoy listening to a reading of the classic children's book, The Polar Express, by Chris Van Allsburg.  Santa and his elves board the train at the North Pole to greet passengers and each guest is given the first gift of Christmas.
"Been to every show this season. Great season with South Pacific being the highlight for me. Definitely an experience everyone should try. The grounds are beautiful and the structure itself is amazing. Pre-show sitting with friends at the gazebo with a glass of wine watching the sun set-priceless!" – Google Review
See all Dennis vacation rentals
"Great beer; probably the best on the Cape. The brewery is a fun place with an outdoor patio as well as nice standing room inside. Currently they only do pints and individual samples — not flights. Not an issue at all, just something to be aware of going in. Good variety of beers to taste on sight as well as to-go." – Google Review
See all Dennis vacation rentals
"Took my granddaughter (2-1/2) here. The staff was WONDERFUL. Had the right size shoes , had the ramp for the little one to push the ball off of. Staff suggested which balls for us to use ( I had not bowled for about 40 years (evidently I still can't lol). There were 6 of us and we had a blast . The food was fast and good. Fun place, fair prices, great staff. Definitely will go again." – Google Review
See all Mashpee vacation rentals
"I have been here for a few different events but never for one of the plays the theater puts on. My experiences have been fantastic! I appreciate the staff's knowledge and kindness in all aspects, they are very accommodating and actually happy to be there, plus the bar staff makes a great drink!" – Facebook Review
"Such a cool place to see a movie, from the vintage, small-town atmosphere to the ceiling artwork. Every year, they always have a great selection of films, including many films that you can't see in the big movie theatre chains. My favorite place on Cape Cod to see a movie!" – Google Review
See all Dennis vacation rentals
"Buckies is an experience not to be missed. Bright, clean, and stuffed to the brim with local charm. The coffee is hot but you go for the baked goods. The biscotti is a dream. And anything your sweet tooth desires can be satisfied by their bakers." – Google Review
See all Dennis Port vacation rentals
"This was my first visit to the Academy Playhouse located on Main Street in Orleans. It is a great local theater with local talent in the cast. It's certainly worth an evening if you are in the area. The intimate venue assures that any seat will be a good one and make you feel like part of the show. Also plenty of onsite parking. Enjoy!!!" – Google Review
See all Orleans vacation rentals
Hailed as "the cream of the American crop" (BBC Radio 3), Skylark is a premier vocal ensemble of leading American vocal soloists, chamber musicians, and music educators. This December, Skylark partners with master storyteller Sarah Walker to offer a new musical interpretation of A Christmas Carol, by Charles Dickens. Working from the original text abridged by Artistic Director Matthew Guard, Composer Benedict Sheehan has created a new concert-length story score that weaves familiar Christmas carols into the fabric of the Dickens story. Bringing timeless carols of the season together with the beloved characters of Charles Dickens promises to create an unforgettable new version of a Christmas classic.
See all Falmouth vacation rentals
"This place is definitely not a schlock/collectible "antique" store. Dealers seemingly are required to have unique and tastefully displayed booths or rooms. We stop in every 3 months or so and the inventory is fresh. Almost always find a treasure to buy." – Google Review
See all Sandwich vacation rentals
"I have been going for years, never been disappointed in a show or an actor or actress. To me they know their stuff. Most of the time I hate to see the show end, in my eyes they are professional , Here in Falmouth we are blessed to have Falmouth Theater Guild we don't have to go to see Boston to professional acting. thanks All" – Facebook Review
See all Falmouth vacation rentals
"The BCC is a wonderful example of how truly great community theater can be! Just enjoyed an inspired performance of Calendar Girls: First rate entertainment. All well worth a visit to the iconic BCC theater building in charming Barnstable Village." – Google Review
See all Barnstable vacation rentals
"This place is a staple of the mid-Cape community. Not much has changed since I learned to skate there over 20 years ago, and that's partly what makes Tony Kent arena so great. They have a weekend hockey program for children that is completely run by volunteers, and the first year the children get their (rented) equipment free of charge! Although the arena could probably have a little better ventilation, there is ample seating that allows for full view of the rink. Some time within the past 5 years or so they added a pizza place in there, which was much needed! Have yet to try the pizza, but the owner has pizza place down the street that has been going strong for 40 years now, so it can't be too shabby." – Yelp Review