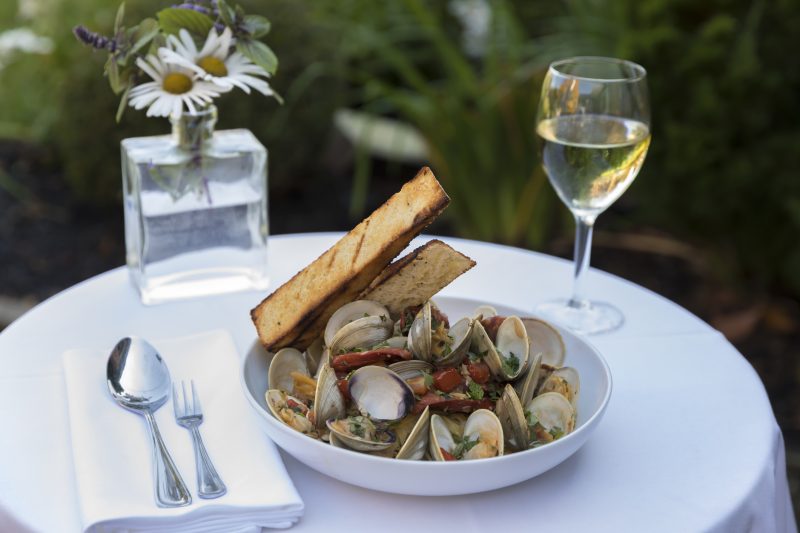 Planning a visit to Brewster and looking for some great restaurants? This is the list for you. Summer is the most popular time, but Brewster is a great town to visit any time of the year. The beaches are gorgeous and there is so much to do (outside the beach), see and eat!
We picked our top 7 restaurants we think you need to try the next time you are in this beautiful historic New England town. The restaurants we selected stood out from the rest. Make sure to add them to your next travel itinerary!
Originally Published: November 30, 2022 
7 Best Restaurants in Brewster in 2023 
This fine dining restaurant is an experience above the rest. It is situated in the 300 year-old Chillingsworth Foster estate among 6 acres of stunningly beautiful lawns and gardens. The menu is creative and perfectly crafted. 
This fun spot has great food and a lively atmosphere. You will want to settle in and enjoy their tasty food, drinks and on Wednesdays live music. Thursday's are Cantina night. This is a great restaurant to visit all year-round in Brewster!
This family owned and operated restaurant has a fantastic seasonal menu. The husband and wife duo have created something very special with amazing food and a warm and friendly ambiance. The innovative menu features house-made pastas and globally inspired specialties. Yum!
The Kitchen Cafe opened in 2016 and is a perfect mix of casual and fine dining. They offer a fantastic breakfast and lunch menu. Everything is available for dine-in or take-out.
Laurino's offers homemade meals with only the freshest local ingredients. It has been open since 1973 and for good reason! Everything is made from scratch and incredibly delicious. In the summer they have a patio open for dining.
Brewster Fish House has a contemporary bistro style menu. The dishes showcase some of the freshest local seafood, produce and dry aged meats. They also have incredible caviar. They are open year-round and serve lunch and dinner.
Spinnaker's offers a casual, yet elevated dining experience with inside and outside dining options in the summer. They also have take-out options. The menu is creative with local seafood and produce as the focus. It is a culinary experience worth the sometimes long wait.