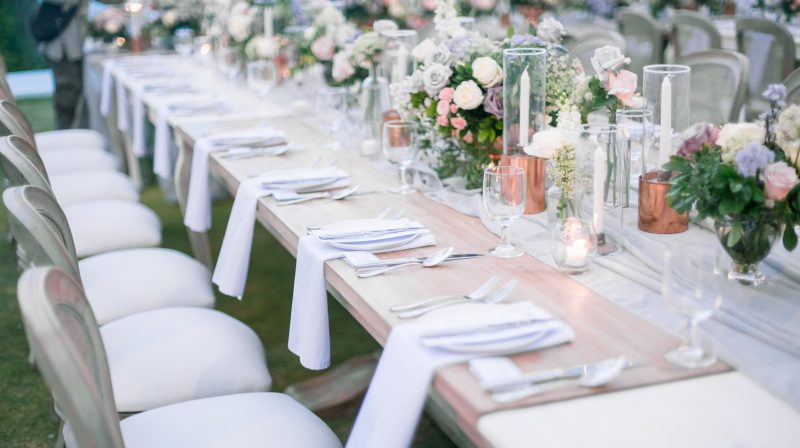 This is your BIG day. Whether you're born-and-raised on Cape Cod or you've chosen to celebrate in New England's favorite destination wedding spot, you want everything to be perfect. From the food to the flowers. You also want to work with vendors who excel at their craft and are completely trustworthy.
Below we've compiled a list of Cape Cod's best wedding vendors. We chose these award-winners based on client reviews, offerings, previous work, and much more.
You can feel comfortable selecting any of these vendors to help make your wedding day all that more special!
Originally Published: December 16, 2021
10 Best Wedding Vendors on Cape Cod:
Pizza Barbone offers catering with a food track and bar cart option. The cart is charming, staff is great and the drinks are spectacular! This is definitely a great option for any wedding or event.
See all Hyannis vacation rentals
Cape Cod Celebrations will create the perfect wedding with support and professionalism. They tailor their services to your vision and make sure everything is just as unique as you! They have lots of knowledge of the area and vendors which also makes them a great resource. They can guide you through all the tough choices!
See all Yarmouth Port vacation rentals
Clambakes offers a New England tradition and they do it to perfection! They offer two different kinds of clambakes. Both have New England lobsters, clams and mussels, our famous chowder, and lots more. It is an experience like no other!
See all Sandwich vacation rentals
This custom, boutique bakery offers truly unique and creative cakes. They will make your special day even more special! They can accomodate pretty much any request and will do so with amazing service and attention to detail.
See all Mashpee vacation rentals
At the Casual Gourmet they are committed to helping you with each step of the wedding planning process. The wedding specialists combine decades of industry experience with knowledge of the latest trends. They can help sort out even the most daunting decisions and tasks. You can trust them to make your big day perfect!
See all Centerville vacation rentals
This awesome catering company can help guide you through all the necessary steps from creating the menu to helping pick out rentals.
See all Falmouth vacation rentals
The flowers here are spectacular. No matter what the tone or style of your wedding or event, they have something to match. They understand that every couple has their own unique style and will help blend colors and textures through their gorgeous flower arrangements.
See all Orleans vacation rentals
Cape tunes boasts having every and any song ever recorded! They can also handle any requests last minute or in the moment. They will customize your wedding music to you and make your event unforgettable.
Cape Cod Chocolatier offers exceptional gourmet chocolates and sweets. The chocolates are handcrafted and spectacular.
See all Centerville vacation rentals
Looking for an amazing photographer for your wedding? Look no further! They approach every wedding with the intent to tell your story in its most authentic form. These memories will last a lifetime!